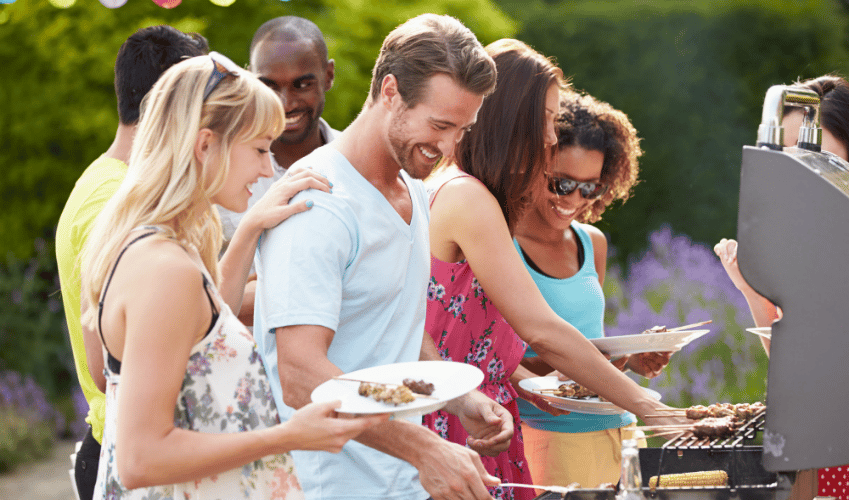 Quick and delicious, grilling isn't just for the summer. In this list of the best grilling recipes we have compiled ten delicious grilling recipes. And, with everything from main dishes to sides to dessert in this list, you can grill a complete and delicious meal in just minutes.
Be warned, however, with so much good grilling going on, you may suddenly find that your neighbors are your new best friends! Thankfully, all of the recipes on this list can easily be adapted to feed large crowds, so fire up the grill and let the grilling begin.
If you love cooking (or just love food)  check out our list of the best Paleo recipes and list of the best cooking blogs for even more great recipes.
List of the Best Grilling Recipes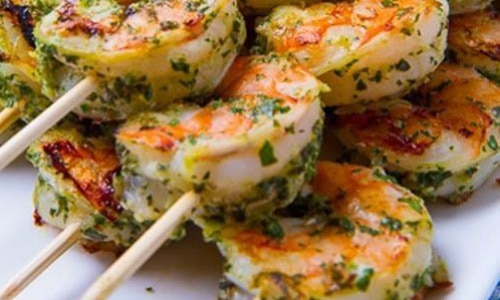 Grilled Pesto Shrimp Skewers 
Featuring a tasty pesto rub, this Grilled Pesto Shrimp Skewer recipe is a great way to cook shrimp. Light and delicious, this recipe is the perfect complement to grilled veggies. Jumbo shrimp taste exceptionally good in this recipe, so if you have them on hand, be sure to use them.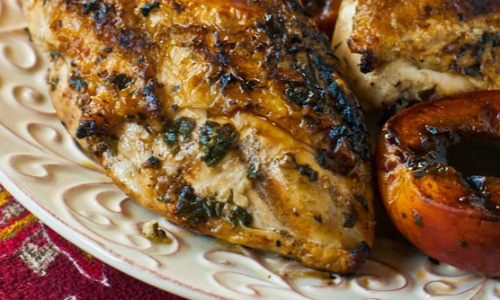 Grilled Basil Garlic Chicken Breasts 
Grilled with the skin on, this Grilled Basil Garlic Chicken Breast recipe allows for crispy skin and moist meat. The garlic and basil also give tons of flavor to this dish, making seconds a necessity.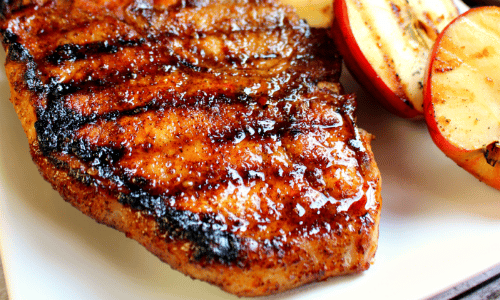 Grilled Apple Cider Glazed Pork Chops 
Perfect any time of the year, this Grilled Apple Cider Pork Chops recipe will be the star of your grill. Lean and flavorful, this dish is also healthy. Pair them with some grilled apple slices, and you will be in apple heaven.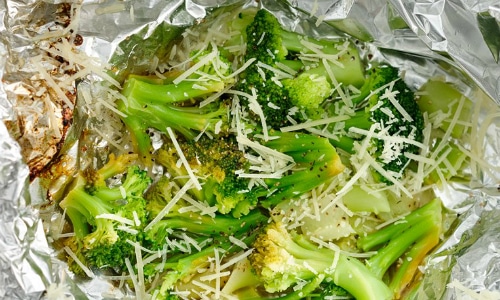 Grilled Lemon Parmesan Broccoli 
In this Grilled Lemon Parmesan Broccoli recipe broccoli goes from ho-hum to "More, please!" And, with the dish packaged in foil, grilling and cleanup is as easy as 1-2-3. For a no-fail recipe, this is the way to go.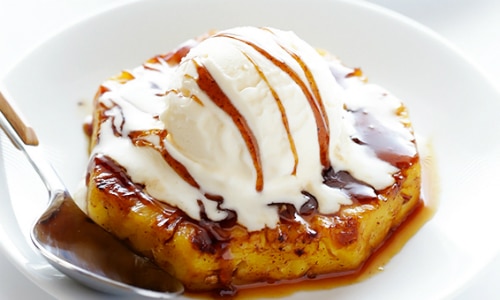 Rum-Soaked Grilled Pineapple 
Perfect for entertaining, this Rum-Soaked Grilled Pineapple is a flameless version of pineapple foster. Add in the fact that the dessert is delicious and a breeze to make and you have a winner.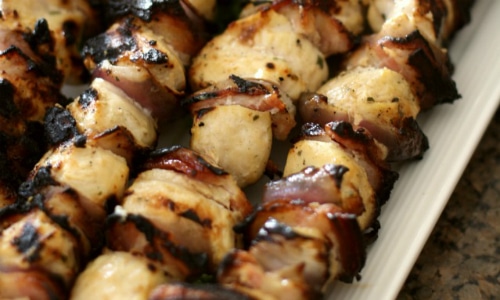 Ranch Chicken Bacon Kebobs 
Ranch. Chicken. Bacon. What is there not to love? In this Ranch Chicken Bacon Kebob recipe three delicious ingredients beautifully come together and make for an easy and tasty main dish. Be sure to make plenty, however, as this goes quickly.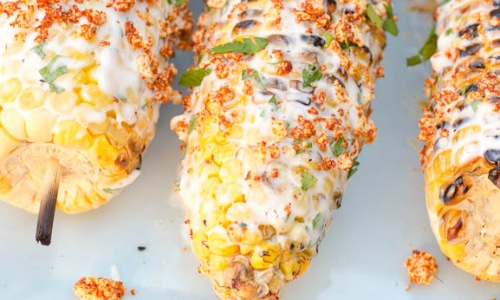 Mexican Street Corn 
While grilled corn is always delicious this Mexican Street Corn recipe takes the cake.With a delicious creamy spread and a flavorful spiced cheese topping this is one corn on the cob recipe that is not to be missed.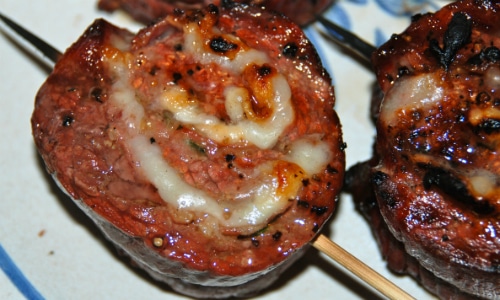 Grilled Stuffed Flank Steak 
Stuffed with prosciutto and provolone, this Grilled Stuffed Flank Steak is a departure from the norm. And, with the addition of a parsley, garlic, shallots, and olive oil rub this steak is also juicy and flavorful.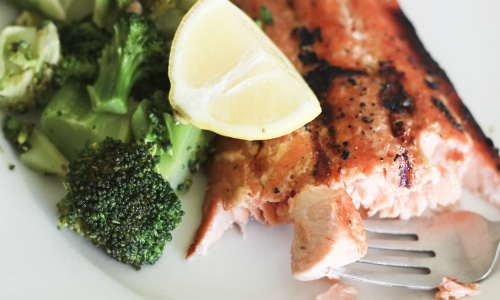 Grilled Brown Sugar Salmon 
Wrapped in foil and covered in a brown sugar rub, this Grilled Brown Sugar Salmon is a breeze to grill. And, with the foil wrapping cleaning the grill is a cinch. If you enjoy salmon, this recipe is perfect for you.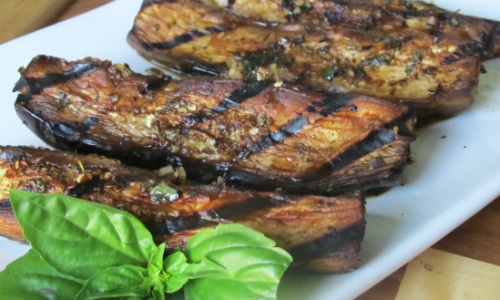 Grilled Balsamic Eggplant 
A fast and easy side (or main dish for your vegetarian friends), this Grilled Balsamic Eggplant recipe is tasty and healthy. You can even use some of the leftover balsamic glaze for any steak you throw on the grill.
Best Grilling Recipes Conclusion
When you think of cooking something on the grill, you almost automatically associate it with being some kind of meat. With this list though, we really wanted to do a good job of showing that there are so many different types of foods that turn out amazing on the grill; as well as the different types of traditional meats.
We would love to hear how any of these recipes turned out for you in the comments below.