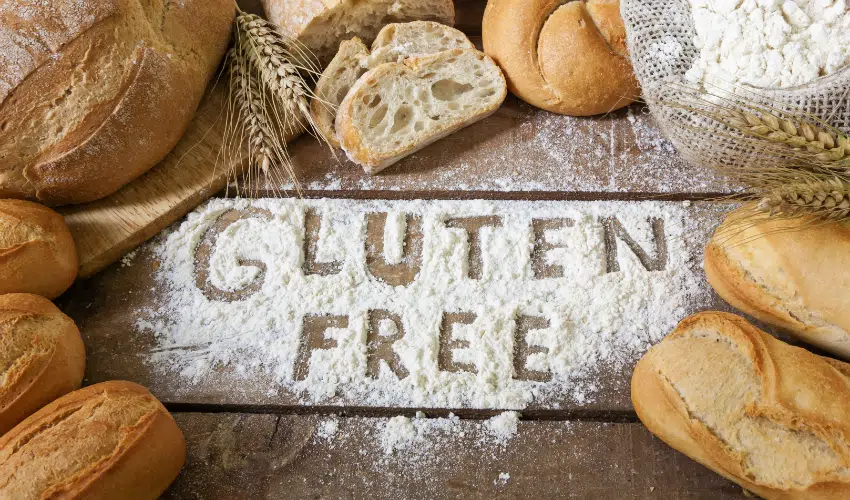 With more and more people becoming gluten intolerant, going gluten-free has become a necessity for many. In this list of the best gluten free recipes we detail ten great gluten free recipes that don't sacrifice flavor in the name of gluten avoidance.
From main courses to foods that are usually off-limits like biscuits and pizza, all of these gluten free recipes are delicious and flavorful. So, whether you are avoiding gluten out of necessity, or just for general well-being, check out the recipes on this list and be prepared to be impressed!
For even more recipe and healthy food help, check out our list of the best vegetarian recipes or our list of the best vegan recipes. And, if you have your own tried and true gluten free recipes, please comment below so others can benefit. Bon appetit!
List of the Best Gluten Free Recipes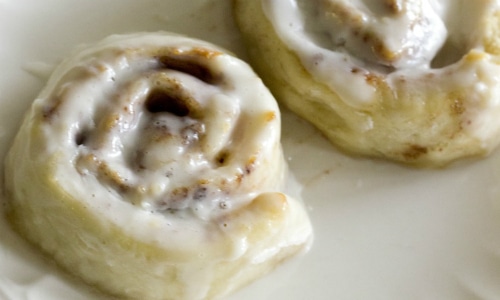 Adapted from the Pioneer Woman's famous cinnamon roll recipe, this cinnamon roll recipe turns out gooey, soft, and buttery cinnamon rolls. While a bit time consuming, the recipe really is quite simple, and the cinnamon rolls freeze well, making it easy to enjoy delicious cinnamon rolls time and time again.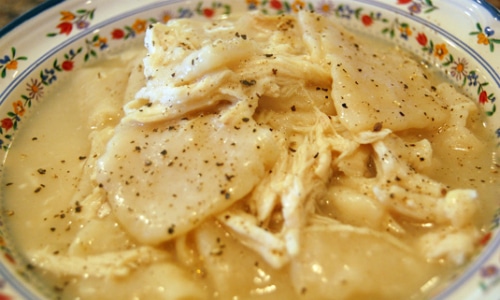 Easy and simple to make, but also made completely from scratch, this tasty chicken and dumpling recipe is filling without being heavy. The recipe is also dairy free, making it great for people with multiple food allergies. If you love the downhome goodness of chicken and dumplings, this recipe is a must.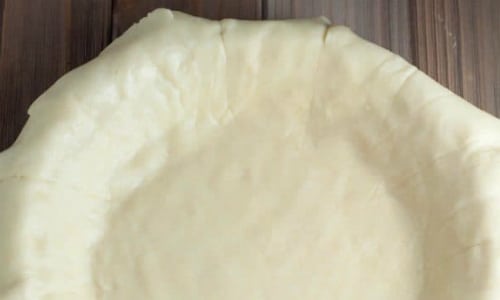 Who says gluten free pie crust has to give up any the flakey goodness of traditional pie crust? With this gluten free pie crust recipe, no one will ever suspect it is gluten free. Make sure to have this recipe on hand for your next special occasion, or whenever you get the hankering for a pie.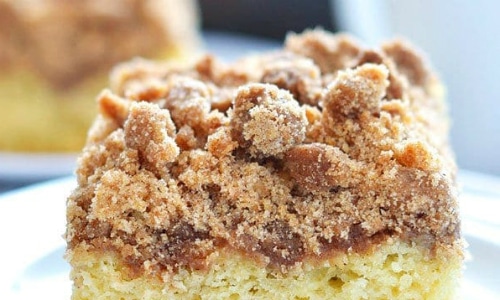 Looking for the perfect brunch addition? Look no further – this gluten free cinnamon coffee cake is where it is at. Dense, yet light at the same time, the warm cinnamon flavor and tasty crumb topping steal the show. And, since this cake freezes well, it is an easy make-ahead dish.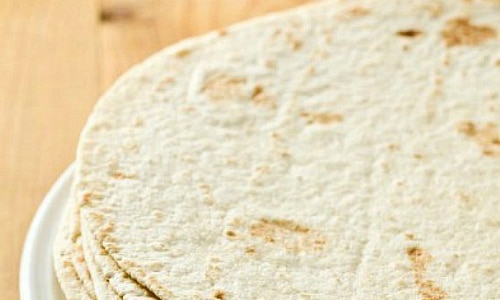 Gluten free and lactose free, these quinoa tortillas are relatively simple to make and taste delicious. Not only are they healthy than traditional flour tortillas, these tortillas are flexible and strong enough to hold whatever you choose to fill them with. Taco night has never been so delicious!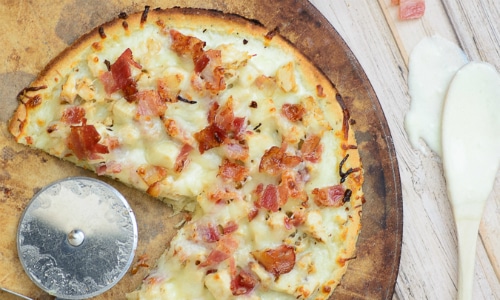 Made from an included paleo cracker recipe, this chicken bacon alfredo flatbread is a breeze to make, and tastes delicious grilled or cooked in the oven. Add in tasty bacon, chicken, and alfredo sauce, and this flatbread is sure to become a family favorite.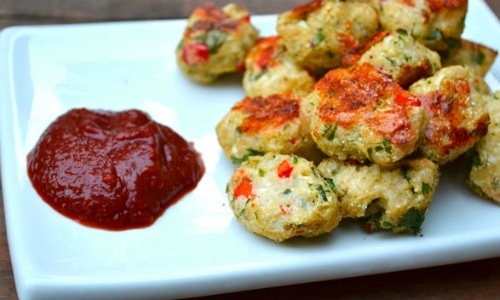 Cauliflower is truly transformed in this recipe – so much so, that even cauliflower haters should give this recipe a try. Gluten free panko crumbs help hold the tater tots together, and the addition of a little jalapeno adds a nice kick to this side dish or appetizer. For a healthy finger food, this cauliflower tater tots recipe is definite must try.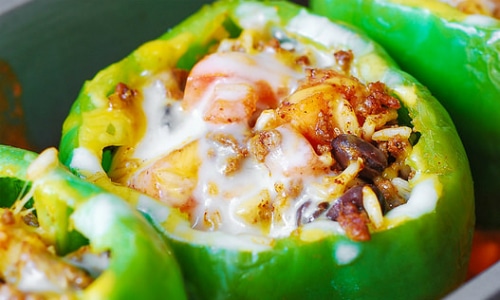 Baked in tomato sauce, these tasty Mexican stuffed peppers are stuffed with ground beef, black beans, rice, tomatoes, cheese, and a variety of spices. Flavorful and filling, this is one main dish that you will be coming back to over and over again.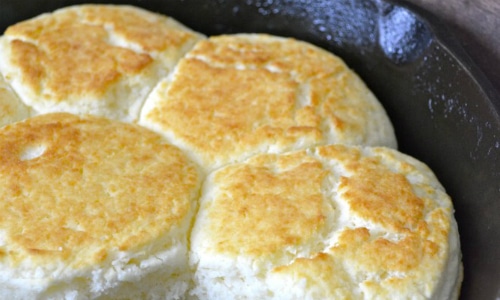 Semi-homemade, this buttermilk biscuit recipe calls for gluten free Bisquick. This is no run of the mill biscuit, however – the addition of other ingredients turns these gluten free biscuits in to delicious, fluffy, soft biscuits that are great any time of the day. Make a big batch and use them to make breakfast and lunch sandwiches.
This crockpot, gluten free mac and cheese recipe is a cinch to make and delivers a delicious, thick, custard-style macaroni and cheese. Gluten free pasta that does not need to be boiled before being thrown in the crockpot is the base of the dish, and a special gluten free flour blend binds the dish together. Who says you have to sacrifice with a gluten free lifestyle?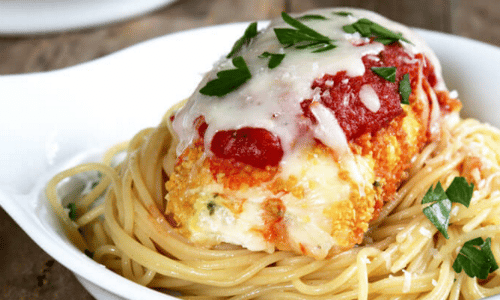 A great way to get vegetables in a dish, this zucchini chicken parmesan bundle recipe will have your family asking for seconds and thirds. In this recipe, chicken breasts coated in gluten free cornflake crumbs are stuffed with zucchini, cream cheese, mozzarella, and parmesan cheese and then baked into a gooey bundle of goodness.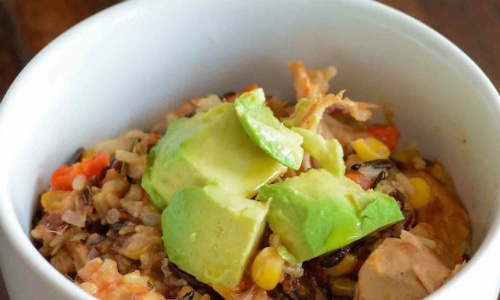 If you love Chipotle burrito bowls, then this chicken burrito bowl recipe is for you. Simple and easy to make, this recipe can be made ahead of time and then warmed up later, making it perfect for busy cooks. Try serving it with some fresh avocado and gluten free tortilla chips for an easy, tasty, gluten free meal.
Best Gluten Free Recipes Conclusion
With gluten becoming more and more a part of the food industry, it is important to continue to have healthy and tasty options that are gluten free. We did our best with this list to provide a good variety of different gluten free recipe options to choose from. We hope you enjoy!
We would love to have you leave some personal feedback in the comments below after you try one of these recipes. I am sure our other readers would enjoy hearing your experiences and tips.