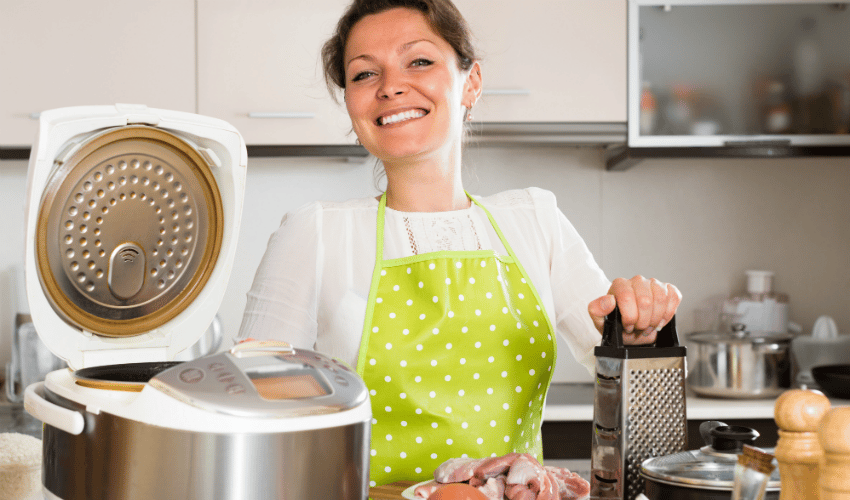 Slow cooker or crockpot – whatever you call it, the fact is that a crockpot makes cooking easy and virtually mistake free. In this list we detail ten top crockpot recipes that are a cinch to make and super tasty.
Everything from appetizers and main courses to desserts are featured in this list, and thankfully, many of the recipes only require several ingredients and a "leave it and go" approach, making these recipes ideal for people pressed for time around meal times.
Now, get that crockpot out of your pantry, and start enjoying easy, delicious meals.
For even more recipe lists, check out our list of the best soup recipes or our list of the best grilling recipes. Cooking in never tasted so good!
List of the Best Crockpot Recipes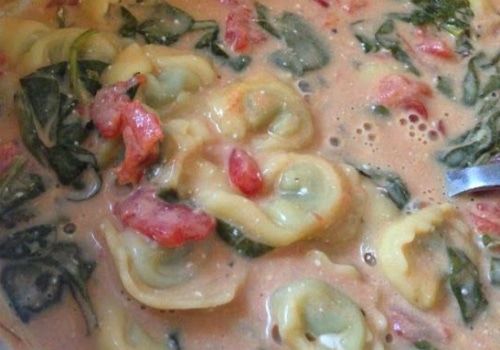 Cheesy Tortellini Soup 
Creamy, delicious, and filling, this cheesy tortellini soup only requires five ingredients, making it perfect for a busy workday meal. Add some bread and salad for a complete and easy meal. Leftovers can also be easily heated up and taste delicious.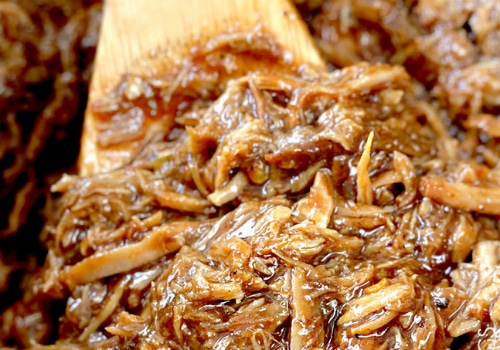 BBQ Pulled Pork 
With an 8 hours cook time, this BBQ pulled pork recipe is the perfect dinner to throw in the crockpot before you head to work in the morning. Seasoned and cooked in Cherry Coke, liquid smoke, orange zest, ginger, paprika, red pepper flakes, and barbecue sauce, this pulled pork is tender, smoky, and a little bit sweet.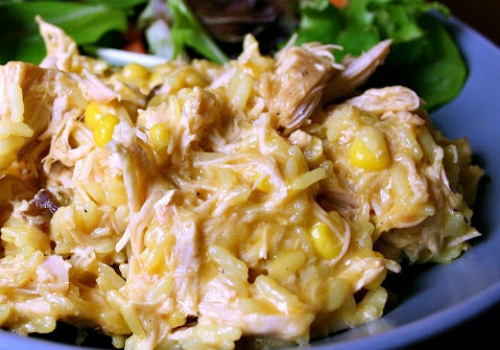 Cheesy Chicken Rice 
The addition of sweet corn and Zatarain's yellow rice in this Cheesy Chicken Rice recipe is a nice departure from the traditional chicken rice casserole recipes. Vegetables like broccoli and spinach can also easily be added to this recipe, which amps the flavor and the health benefits.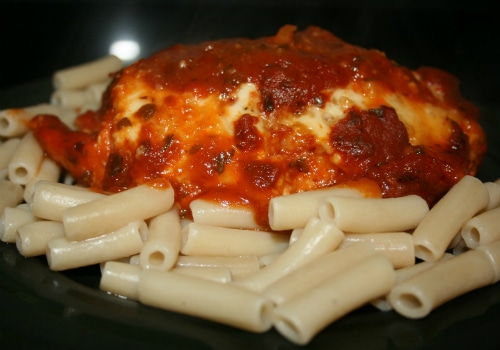 Chicken Parmesan 
This classic Italian Chicken Parmesan dish tastes wonderful coming from a crockpot. The chicken is moist and flavorful, and the crockpot cooking gives you the ability to spend less time in the kitchen. Add some pasta for a complete meal and you will have a family favorite on your hands.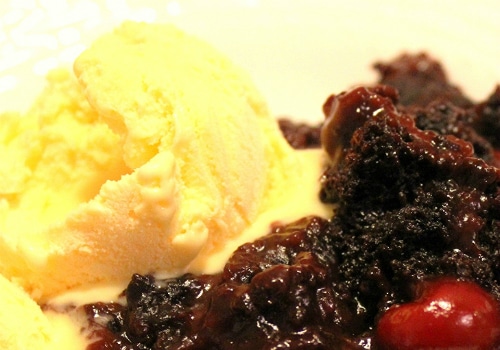 Chocolate Cherry and Dr. Pepper Cobbler 
Often affectionately referred to as a 'dump cake,' this cobbler recipe calls for just four ingredients to be dumped into the crockpot: cherry pie filling, cake mix, Dr. Pepper, and butter. If you have a Dr. Pepper fan in your life, give this tasty cobbler a try!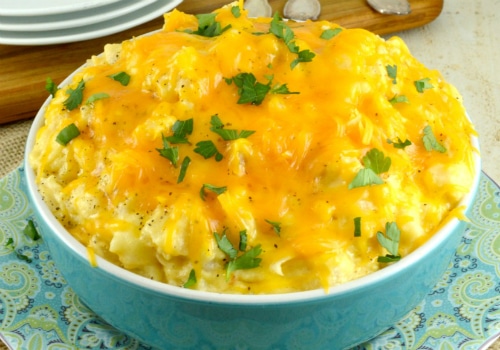 Cheesy Potatoes 
This side dish is a breeze to make – the recipe calls for frozen cubed potatoes, ensuring that even the busiest of cooks can make a delicious, child-friendly side dish. Comforting and creamy, you are sure to get rave reviews from these cheesy potatoes.
Cowboy Beans 
This hearty and delicious side dish is sure to be a family favorite. A sweet and tangy brown sugar molasses sauce marries the three different kinds of beans, beef, and bacon together into one glorious and tasty dish. While great anytime of the year, these Cowboy Beans are especially good on a cold evening.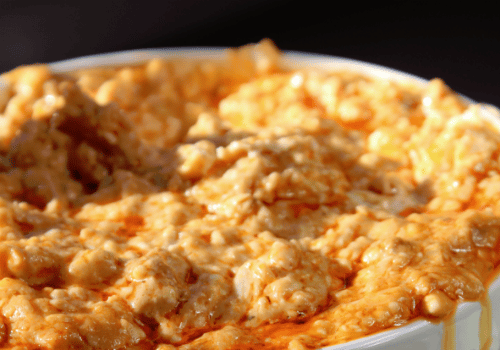 Buffalo Chicken Dip
A great appetizer or party food, this buffalo chicken dip is easy to assemble and only requires two hours of cooking time. Simple ingredients like chopped rotisserie chicken, cheese, ranch, hot sauce, and butter are easy to obtain and taste magical when cooked together.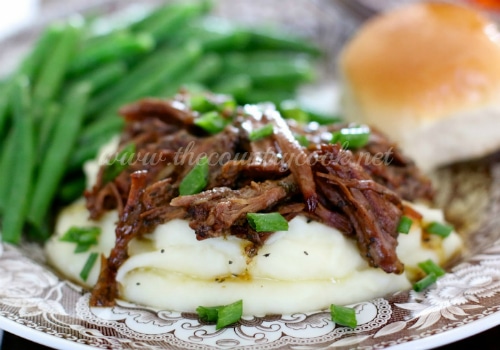 Mississippi Pot Roast 
A twist on the traditional pot roast recipe, this Mississippi Pot Roast calls for the addition of peppers. The peppers add a nice background note to the tender, delicious meat, and the leftovers (if there are any!) are truly tasty. If you love a good pot roast, this recipe is a must-try.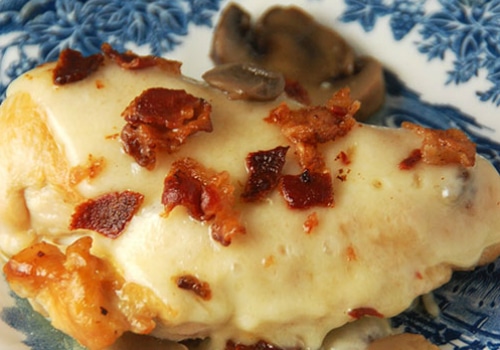 Bacon Mushroom Swiss Chicken 
Bacon, cheese, and mushrooms – there aren't many combinations that are better than that. And thankfully, this recipe has all of them! Add some chicken to the mix, and the bacon mushroom Swiss chicken dish will soon become a family favorite.
Best Crockpot Recipes Conclusion
It is hard to argue against the simplicity of using a crockpot to make a meal, now add in this list of great recipes and the case is closed when it comes to how great a crockpot meal can be. So whether you are looking to prepare a full blown meal for the family or a cheese dip for the next big game, this list will have you covered.
We would love to hear how any of these recipes turned out for you in the comments below, so please feel free to share!