Best Clothing Websites: The Top 25 List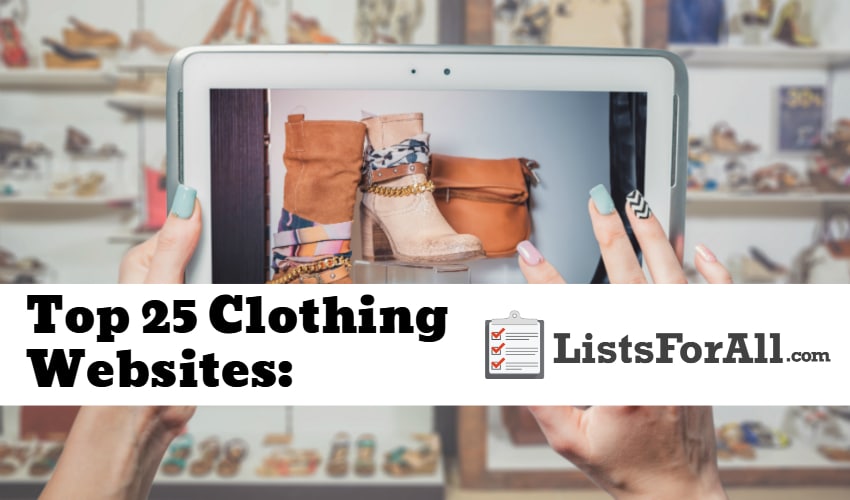 Clothing Websites: Fashion, Deals, and More
Online clothing shopping has come a long way since its inception – today many sites provide options not found in stores, along with detailed pictures, sizing, and reviews. Additionally, some websites will also provide free shipping and returns, taking the hassle out of buying clothes without trying them on.
In this list of the best clothing websites we have collected the best of the best in online clothes shopping and have detailed them for you below. No matter your budget or style, there is sure to be a website on this list that features high quality clothes in keeping with your fashion sense.
And, to go along with all of the new clothes you will be buying, check out our list of the best fashion blogs for styling inspiration.
Top 25 Clothing Websites:
The UK's largest independent online fashion and beauty retailer, ASOS offers both women's wear and menswear. Orders over $40 qualify for free shipping and standard shipping is just $4. ASOS also offers free returns, making shopping hassle free.
With new clothing added every day, the women's clothing site Tobi keeps things current. The California based company also offers free shipping within the US. Women looking for unique, one of a kind clothing items should definitely check out Tobi.

Featuring a variety of styles and sizes, the women's wear site Sophie and Trey is known for its dresses and reasonable prices. Shipping is also free in the US. If you have a special occasion coming up and don't want to spend a lot of money on clothing, be sure to visit Sophie and Trey.

As one of the best online shopping sites, it shouldn't really be a surprise that Amazon also offers a great shopping experience for clothing and fashion as well. Whether you are looking for the latest fashion trends or a uniform for work, Amazon Fashion is going to have everything that you need. Also, with such a high volume of shoppers, they can offer deals that some of the other smaller clothing websites aren't able to.

Saved by the Dress' mission statement is simple, "to offer the cutest and high-quality clothes at an awesome price." Based out of Miami and with new arrivals coming in everyday, you will be able to stay stylish and on top of the latest fashion trends, as well as the classics. With priority shipping you could be wearing the cute dress that you just ordered within 2-3 days. So whether you are looking for something last minute or just don't like waiting on packages (pretty much everyone), Saved by the Dress will have you looking your best in no time flat.
With designs coming from the in house style team based in Los Angeles, JustFab is going to allow you to stay on top of the latest fashion trends. Style is personal and unique, and JustFab is going to allow you to highlight your unique fashion with their collection of dresses, shoes, tops, handbags and more. Also, with sizes ranging from XS to 3X, no one is going to be left out. Checkout their VIP Membership for even more savings and a personalized boutique designed specifically for you.

Obviously more than just clothing, Target does a really great job in the clothing industry as well. Providing great looks at a quality price, you can trust Target as one of your go to shopping sites when it comes to clothing. With free 2-day shipping on orders over $35 you will be able to get your order from screen to closet quickly and cheaply. With Target brands and other great name brand clothing you will be able to shop all of your favorites.

Offering over 300 different international brands, Mr. Porter is going to be the go to when it comes to men's specific fashion. With new products being introduced every Tuesday and Friday, you will be able to shop a new and ever changing inventory of great fashion pieces designed specifically for men. So join the over 2.5 million unique visitors that shop Mr. Porter each month and get ready to answer questions like, "where did you get that great shirt from?"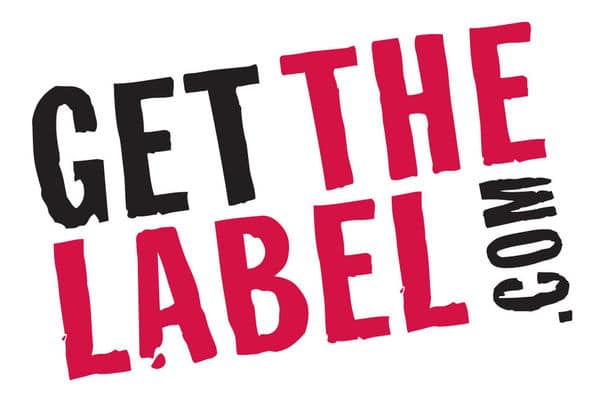 Enjoy wearing name brand clothes but don't like paying the name brand price that comes with it? Well then Get the Label may be the perfect fit for you. They offer all of the designer products but at a much more reduced price. Offering menswear, womenswear, and childrenswear, you will be able to keep yourself stylish while saving money. Checkout Get the Label and start saving on your favorite clothing brands. For some great label options for men, make sure that you checkout our list of the best clothing brands for men.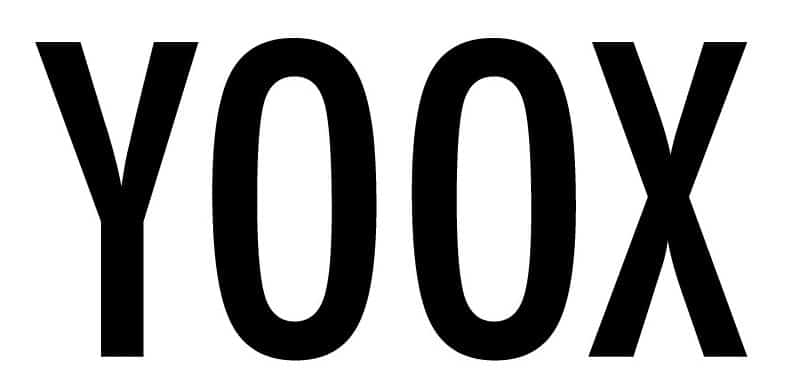 Allowing you to be your own fashion expert, Yoox is going to provide an "extensive assortment of hard-to-find clothing and accessories for men and women from the world's most prestigious designers." Yoox encourages you to create your own sense of fashion and to find pieces that speak to you. With new arrivals, classics, and sale items, you are going to enjoy your online shopping experience with Yoox. Also offering free standard shipping on orders over $100, you will be able to save on shipping as well.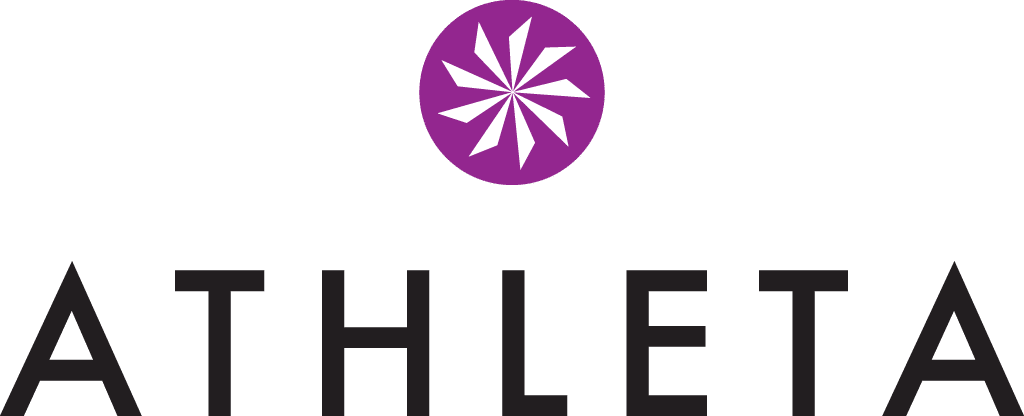 Designed to be both stylish and great for movement and activity, Athleta is the clothing brand for active women. With a believe that being active can have benefits that carry over into other areas of life, Athleta doesn't want your clothing to keep you from being able to be active. So whether you are looking for workout specific clothing or a great outfit for everyday use, Athleta is going to provide everything you need when it comes to active wear.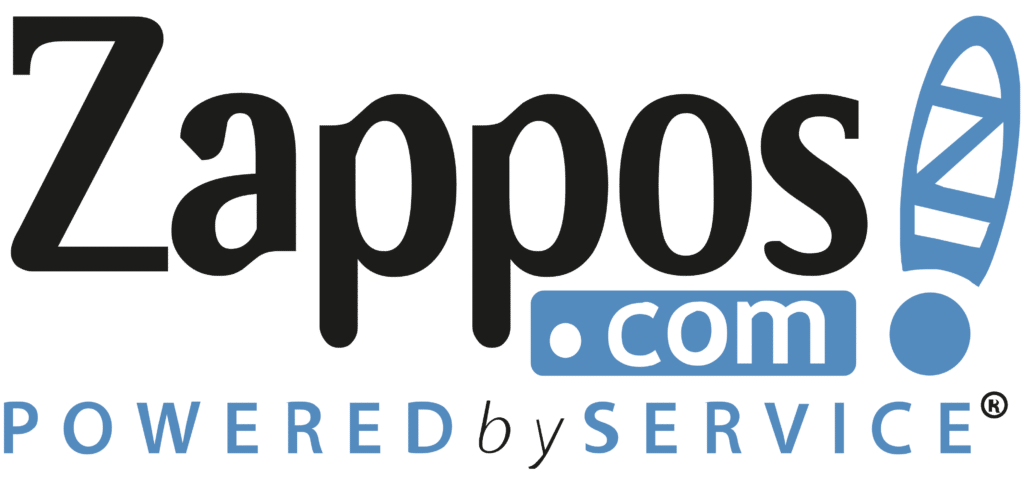 Known for it's great online shoe shopping, Zappos also offers a great collection when it comes to online clothes shopping as well. With clothing options for women, men, and children, there is something for everyone at Zappos. Also, with a lot of the top brands featured on Zappos, you will be able to shop your favorite brands as well. Add in the sale items and the Zappos rewards program and you have struck online shopping gold.

You may have experienced a local consignment shop before, but most likely nothing like ThredUp. With ThredUp you can purchase gently worn second hand clothes at a fraction of what they would cost new. You will look great and know that you saved big. With like-new arrivals coming in every minute you will be able to always be on the hunt for great deals. Also, if you have some gently worn clothing that you are no longer wearing, order a "Clean Out Bag" and start earning a little cash for yourself.

With a passion to provide fresh looks and great dresses at a great price, Dress Up was started in 2009. Today they are online helping women all over look beautiful in their dresses. With a passion to "Love People and Love Clothes," Dress Up has it's customers in mind with everything that they do. Offering new arrivals regularly, sale items, and much more, Dress Up needs to be on your go to list when it comes to online clothing shopping.

Cotton On & Co consists of 7 brands in one. They are based out of Australia but are a worldwide retailer trusted by millions all around the world. Offering clothing options for women, men, and children, no one will be left out. With free shipping on orders of $55 or more and 20% off your first order when you subscribe to their mailing list, you are really going to love doing some online shopping with Cotton & Co.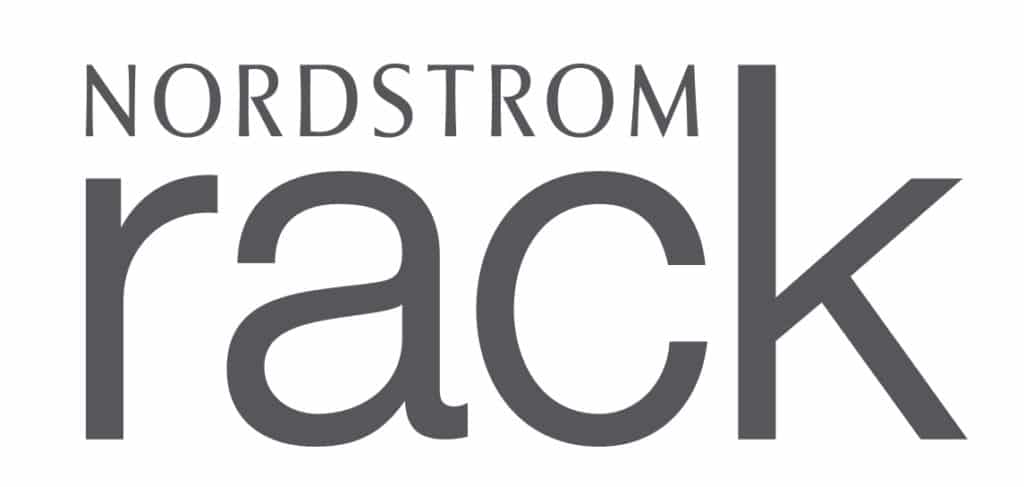 With savings of 30%-70% off of name brands and the latest fashion trends, it is easy to see why Nordstrom Rack made this list of the best clothing websites. With free shipping on orders over $100 you will also be able to save on shipping as well. Shop all of the name brands that you love and know that you are saving money while you do.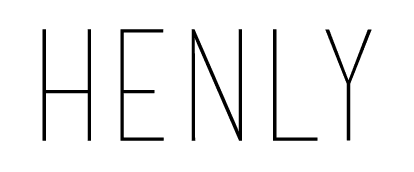 Fashion should be unique and affordable. With Henly you will be able to find clothing that is fashionable and hand-picked by Tearsa (the lady behind Henly), but isn't going to break your bank. From dresses to footwear to accessories, you will be able to look your best. Checkout the Henly rewards program for even more great savings.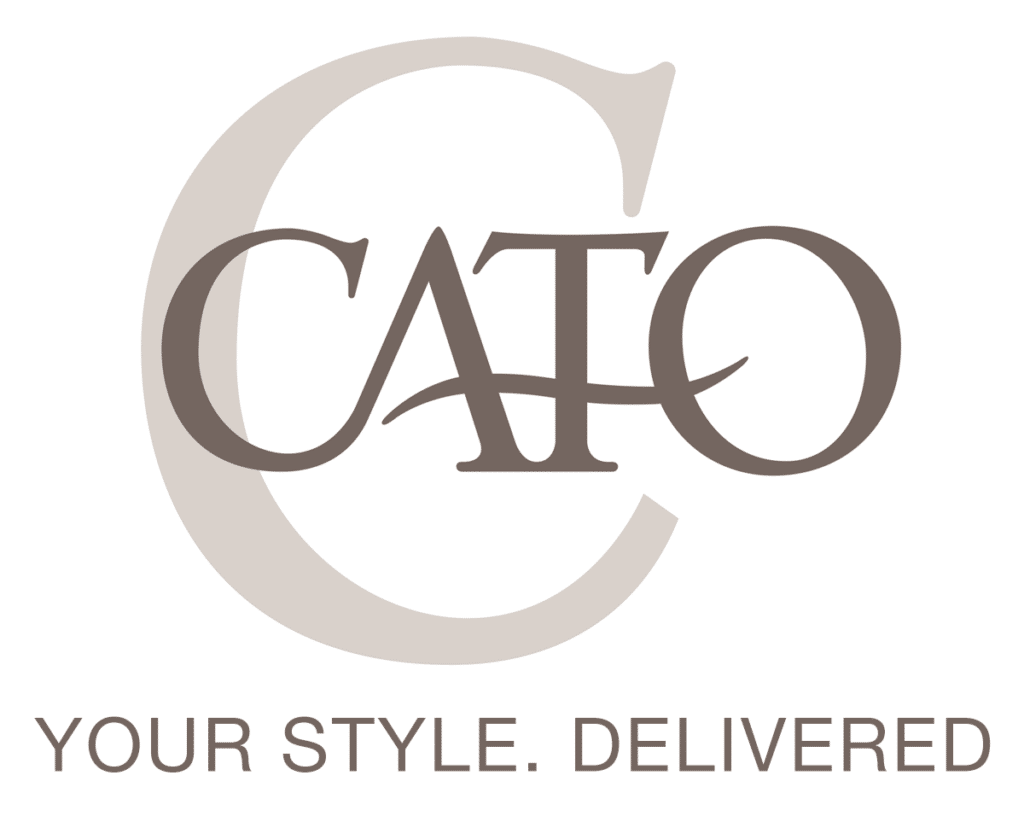 Designed for women, Cato is going to allow you to shop great deals on dresses, tops, accessories and more. With a wide variety of styles and sizes you will be able to find the clothing that fits your unique look and style. If you have a Cato store near you, you are able to get any item shipped to the store for pickup at no cost to you. Checkout all of the great style options that Cato offers and you will quickly see why they made our list of the best clothing websites.

A popular British retailer, Dorothy Perkins features classic pieces that stand the test of time. The women's wear only site features everything from clothing and accessories to shoes, and shipping is free for orders over $50. If trendy pieces are not up your alley, Dorthy Perkins is a welcome respite.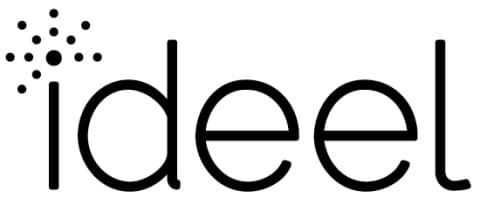 A member's only site (membership is free), Ideel offers limited-time sales on designer brands. Men and women's clothing deals are featured on the site, oftentimes at discounts as steep as 70% off. For significantly discounted designer duds, Ideel is the perfect place to shop.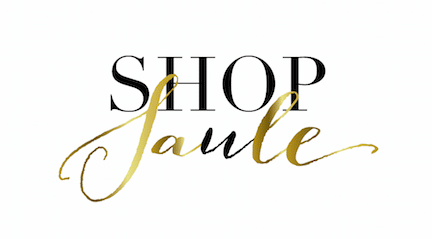 A US based boutique that cites European style as an inspiration, Shop Saule offers a variety of trendy and fashionable pieces for reasonable prices. A flat shipping rate of $8 is applied to orders under $99 and orders over $99 ship free.

Another membership only shopping site (membership is free), Beyond the Rack offers up to 80% off designer brands for men, women, and children's clothing. Sales are limited time events (often 48 hours) so shoppers need to stay on the alert to score deals.

Featuring both men and women's clothing, the Virginia based Need Supply offers a diverse range of clothing from both independent designers and established brands. Standard shipping is $7.95, but orders over $75 qualify for free shipping.

Originally a boutique store on Ebay, the Lookbook Store is now a global Internet clothing store. The site features daily new arrivals, all at an affordable price. The site ships worldwide and economy shipping is free in the US. Find your next great look with Lookbook Store.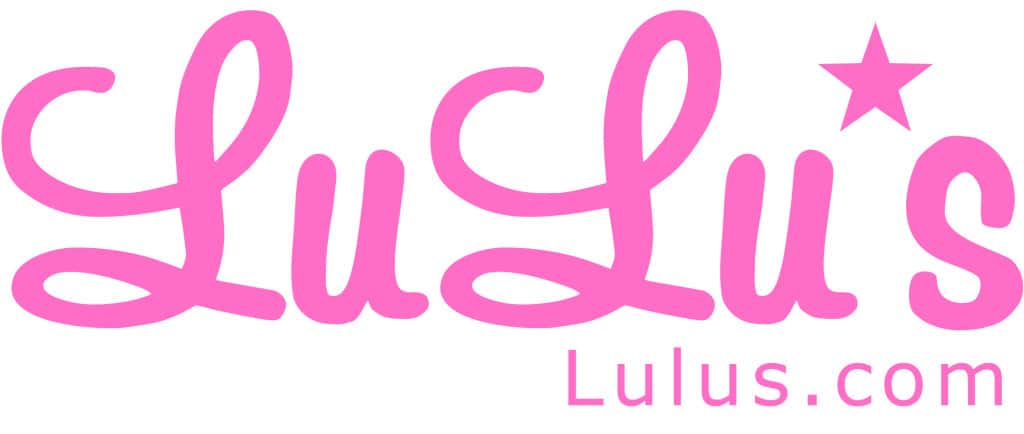 Lulu's offers a curated selection of hip women's clothing, oftentimes in limited quantities. Prices vary, but quality is a hallmark of the company. Shipping is free for US orders over $50 and international orders over $150.
Best Clothing Websites Conclusion
Being able to find the perfect new outfit has never been easier with online shopping. However, with so many different online market places it can be hard to find exactly what you are looking for sometimes. That is why we wanted to create this list of the best clothing websites and hopefully help you narrow down your search process some.
We would love to hear any feedback that you may have on these sites in the comments below, so please don't hesitate to share.