Best Clothing Brands for Men: The Top 25 List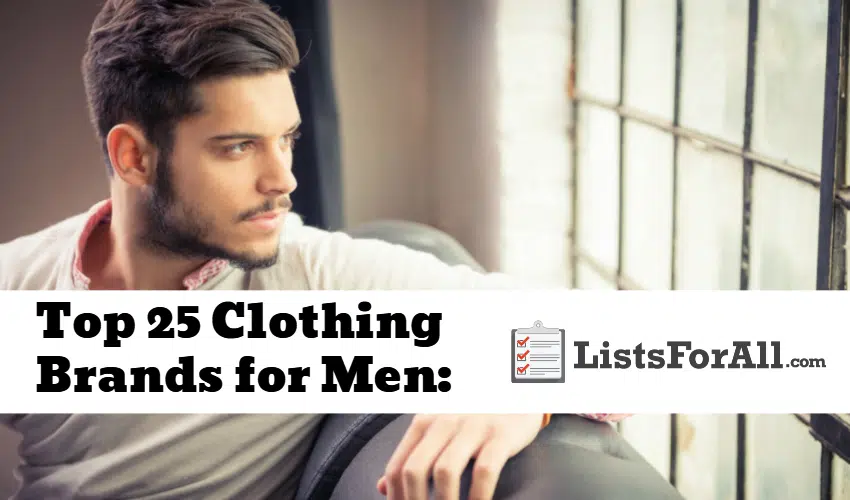 Clothing Brands for Men: Find Your Style
Is your wardrobe in need of refreshing? In this list of the best clothing brands for men we detail the top 25 men's clothing brands that will help give your wardrobe a new and updated look.
With a range of styles and prices represented, there is sure to be some brands on this list that will help you take your clothing to the next level. Now you can stop wearing that sweater that Grandma knitted for you four Christmases ago.
And, for even more clothing help, check out our list of the best fashion blogs and list of the best online clothing websites. If you are not careful, however, you may just get mistaken for a clothing model.
Top 25 Clothing Brands for Men:

Part of the PVH Corporation, the parent company of brands like Calvin Klein, Tommy Hilfiger, and Van Heusen. Calvin Klein is known for being one of the leading menswear brands in the world. Calvin Klein produces everything from casual to dressy wear, making it a great choice for virtually every wardrobe.

If you are in search of high-quality, fashionable jeans and casual wear, look no further than Diesel. An Italian company, Diesel is sold worldwide and is a great choice in any casual wardrobe. Jean lovers will definitely appreciate Diesel's offerings.

Featuring classic, bold designs, wearing J. Crew is an easy way to show some style. Moderately priced items make this American retailer a go-to for casual and dressy wear. If you want a classic look, J. Crew will be right up your alley.
A classic jeans brand, Levi's also offers a number of other menswear clothing options. For casual, classic style, Levi's is not to be missed. Men with odd jean sizes will also definitely appreciate Levi's wide range of sizes.

What began 40 years ago as a collection of ties has now grown into a worldwide clothing empire. With classic American style, Ralph Lauren works in both casual and dressy wardrobes. Wear Ralph Lauren whenever you are looking for classic, timeless pieces.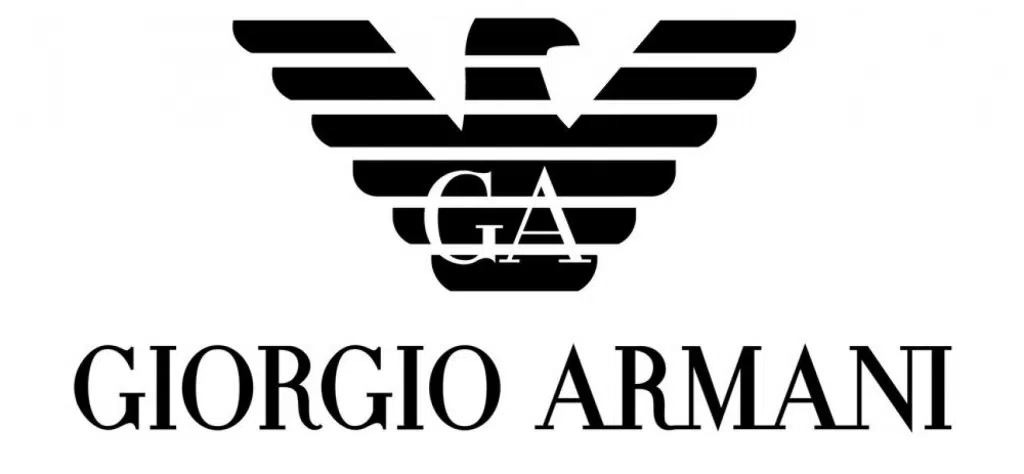 With a number of designer brands falling under the Armani parent company, Armani is known the world over for its impeccable style. The Italian company does dressy clothes particularly well, so if you are in the market for a suit, look no further.
Designed for athletes, Nike footwear and clothing looks good on anyone, athlete or not. With everything from outerwear to casual wear, Nike is a good choice for those looking for a comfortable and fashionable wardrobe. And, as an added bonus, the clothes are super comfortable.

The creation of acclaimed fashion designer Tommy Hilfiger, the eponymous Tommy Hilfiger brand features classic, well-designed looks. While a variety of styles are featured, Hilfiger's polished casual wear is a cut above the rest.
Featuring performance apparel designed to keep athletes cool and dry, Under Armour clothing looks great on athletes and non-athletes alike. Great in all climates, Under Armour is an especially good choice for those residing in very hot or cold climates.

The type of clothing is in the name. North Face clothing is typically going to be geared for cold weather, but they do offer some T-Shirts and shorts options as well. There is a stylish element to their clothing, but it is also durable and ready for outdoor use.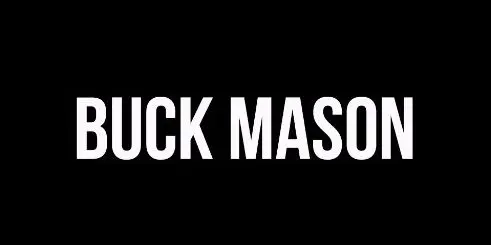 Looking great while also staying on the casual side of clothing has never been easier. Buck Mason is going to provide you with; jeans, shirts, pants, and more that look great and also have a casual feel to them.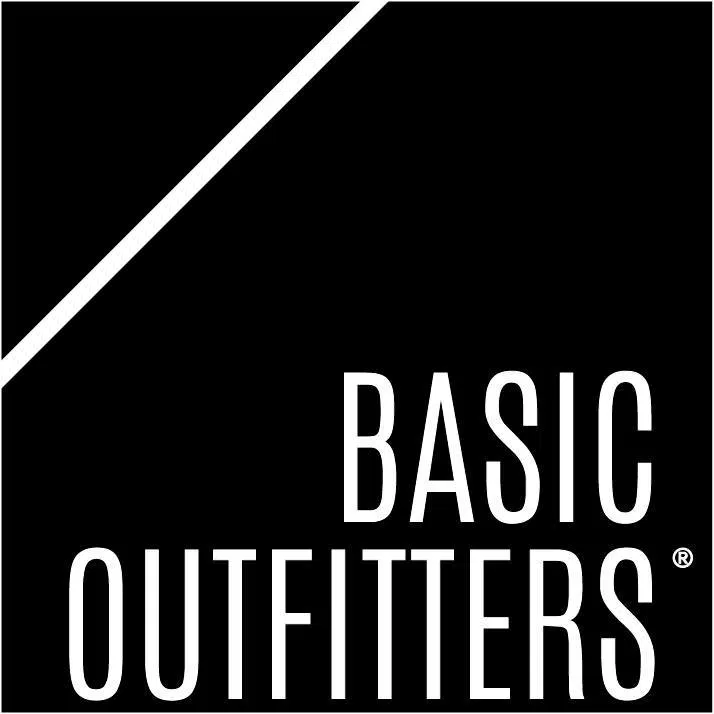 Shopping for socks, underwear, and tees isn't always the most exciting. With Basic Outfitters though they are going to provide everything for you in a simple one stop shopping experience. You just simply pick out your "drawer of basics" and they ship it off to you.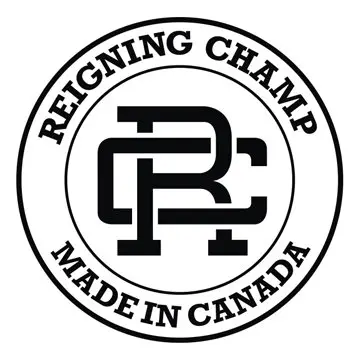 Every man needs a great pair of sweats. Finding sweats that are also stylish can really help your cause though. Reigning Champ is going to provide some really great looking sweats that are not only comfortable, but also great looking.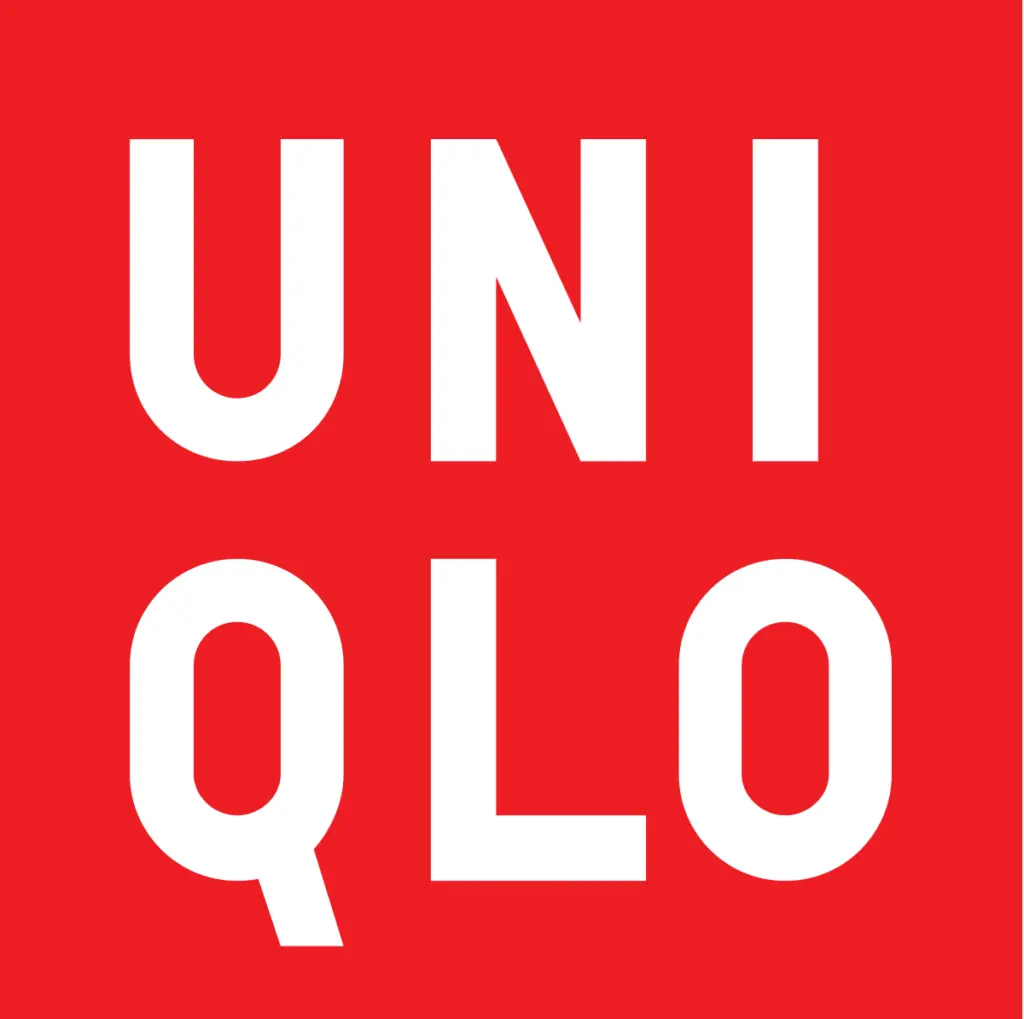 Finding clothes that fit your style can sometimes be a challenge. With Uniqlo though they do a great job of providing a wide variety of clothing styles. So whether you are more casual or like to get dressed up with multiple layers, they have you covered.

From casual clothes to dress clothes you can complete your entire wardrobe at H&M. You will be able to find sweat pants as well as a killer sports jacket to wear out on the weekend. Everything is reasonably priced as well.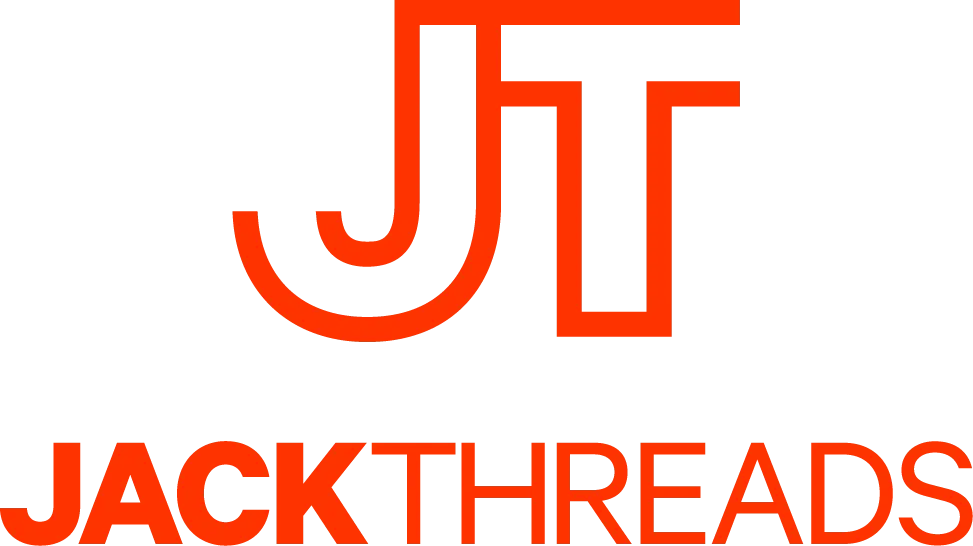 Jack Threads provides great clothing at a reasonable price. You will be able to decide from hundreds of different shirts, pairs of pants, and so much more. This will allow you to find clothing that fits your style, but wont break the bank.

Need a suit? Need socks? Topman is going to have you covered from head to toe. You will be able to find your next suit as well as find clothes that you can wear while lounging around the house. Everything you need to create your look can be found at Topman.

Whether you are looking to dress up with a button down shirt or find your next favorite pair of sweats, River Island is going to have what you need. They have a wide variety of great clothing options that cover a wide range of styles.

If you love being outdoor and want a clothing brand that matches your lifestyle. Then Patagonia is the right fit for you. All of their clothing is well made and you can trust that it will last when you are hiking the outdoors or just hanging out with friends.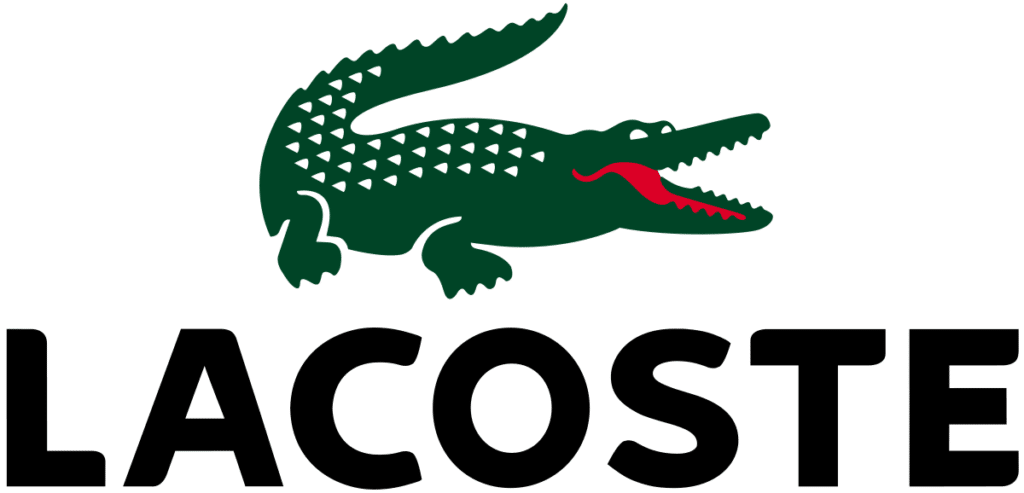 Lacoste is going to be able to cover your complete wardrobe if needed. They offer high quality clothing as well as high quality accessories like; sunglasses, watches, belts, and more. Lacoste clothing is both stylish and quality made to last.

At Lucky Brand you are going to be able to find shirts, sweaters, hoodies, jeans, graphic tees, and jackets. And, all of them are going to be stylish and well made. You will be able to really class up your style while also staying somewhat casual with Lucky Brand.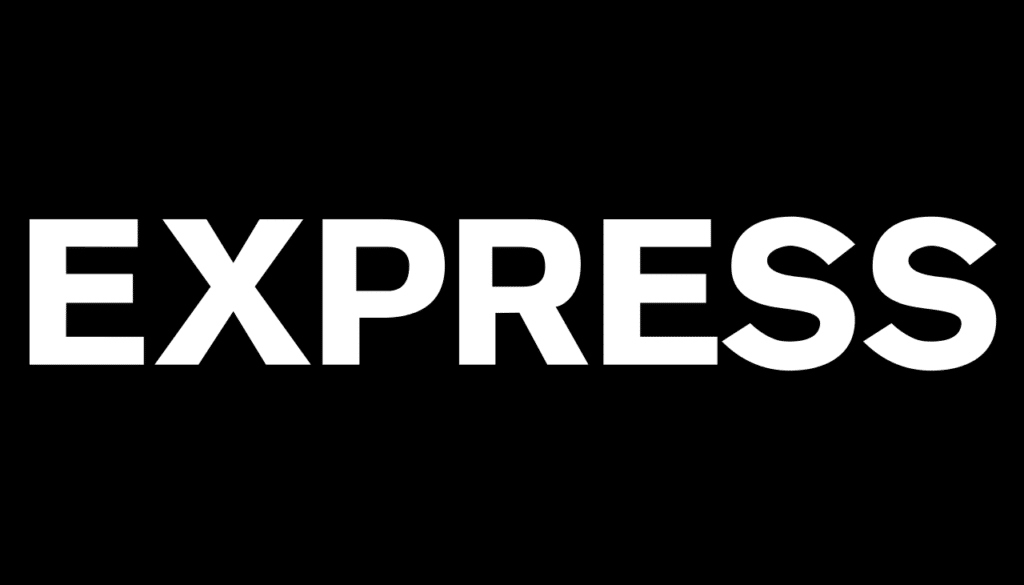 If you are looking to dress up for a night out or need some business place attire, Express has what you need. They offer jeans and tee-shirts as well, but they are primarily known for their dress clothes.

Whether you are into fishing, hunting, skiing, or doing another outdoor sporting activity, Columbia has you covered. Not only will you look stylish, but you can also trust the quality and durability of the clothing.

While Hurley is owned by Nike and falls under the Nike brand, they have a unique apparel line that is worth mentioning as well. Typically known as a skater or surfer brand, Hurley offers some great clothing options for the casual dresser.

With several lines falling under the Hugo Boss brand, this German brand offers sophisticated and international designs. Everything from casual to formal wear is available, making Hugo Boss perfect for any occasion.
Best Clothing Brands for Men Conclusion
Discovering "your brand" can make all the difference when finding clothes that fit your body and a style that fits your personality. So whether you are already a fashion expert or not sure where to get started when shopping for clothes, we believe that this list of the best clothing brands for men will give you some great options.
Got a favorite brand? Let us know in the comments below.