Best Chocolate Cake Recipes: The Top 25 List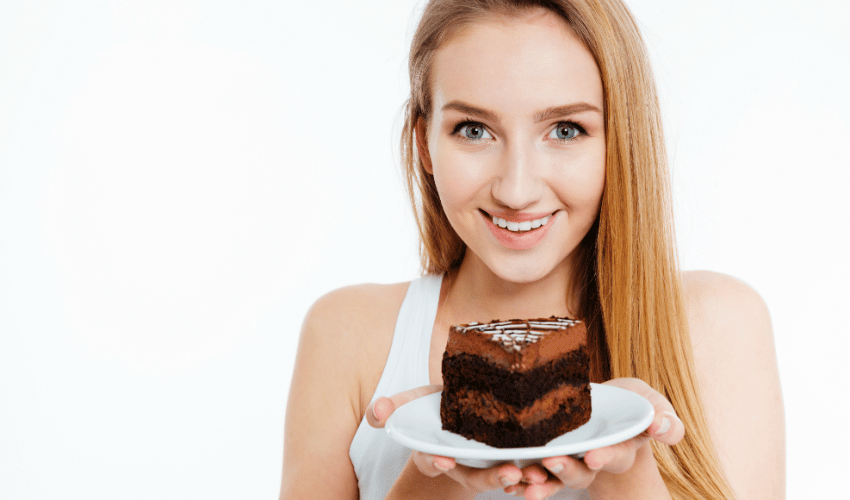 Best Chocolate Cake Recipes: Calling All Chocolate Lovers
Chocolate plus cake – what could be better? In this list of the best chocolate cakes, we cater to the chocaholic and provide 25 fantastic chocolate cake recipes. With everything from a simple and traditional chocolate cake, to death by chocolate cake, the recipes on this list are all wonderfully delicious.
And, most of the cakes on this list are a breeze to make, ensuring that whether you are making a cake for yourself or a group, you can have it ready with minimal time and effort. If you love chocolate and baking, look no further than this list – be warned, however, it will be hard to pick just one recipe off of this list!
For more delicious recipes, check out our list of the best cake recipes or our list of the best dessert recipes. With these recipes, dessert should be its own food group!
Top 25 Chocolate Cake Recipes:
Simple, traditional, and classic, this chocolate cake recipe has appeared in Good Housekeeping numerous times since 1927. In this version, both cocoa powder and semisweet chocolate are used, ensuring that every bite will be loaded with chocolatey goodness. If you want a simple and sure-fire chocolate cake, this Good Housekeeping chocolate cake recipe is for you.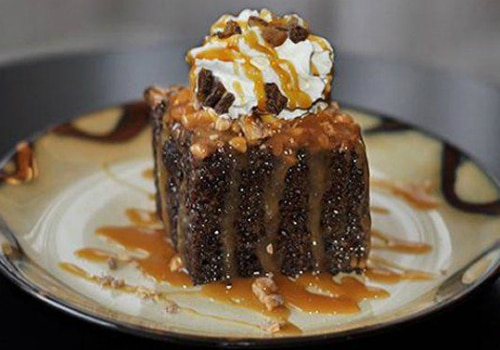 Semi-homemade, this crockpot chocolate cake recipe uses a cake mix as a base and then adds chocolate chips, caramel, and sweetened condensed milk to ramp up the flavors. And, since it a slow cooker recipe, this is an easy dump and leave it recipe that will make your friends and family swoon.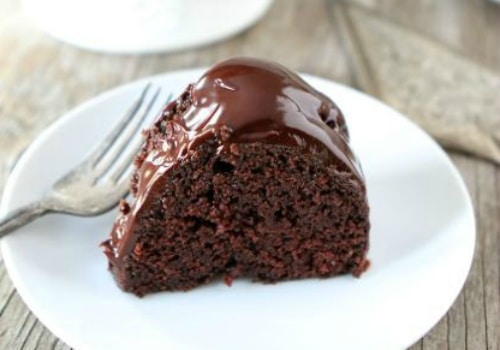 Covered in a silky smooth chocolate glaze, this chocolate sour cream Bundt cake Recipe is virtually fool-proof to make. The Dutch processed cocoa provides a rich and deep chocolate flavor, and the chocolate glaze ensures that even the most rabid chocaholic is satisfied.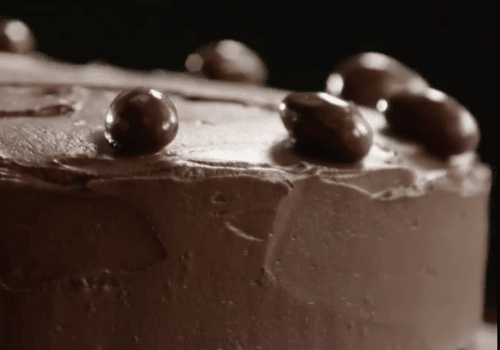 With hundreds of five-star reviews, this Black Magic chocolate cake recipe produces a moist, rich chocolate cake. Ingredients like buttermilk and coffee set this chocolate cake recipe apart from the others and will quickly become one of your go-to chocolate cake recipes.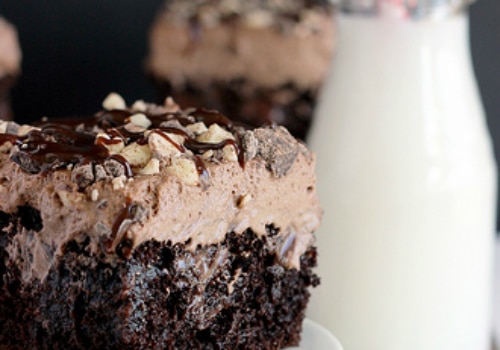 One type of chocolate is just not enough for this cake – hot fudge sauce, chocolate pudding, and chocolate whipped cream all top this chocolate cake. Perfect for large crowds, the sinful triple chocolate poke cake is a cinch to make too and will satisfy even the most discerning chocolate lover.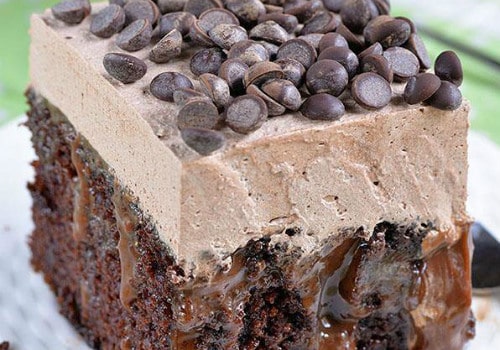 Short on time? Try this chocolate poke cake that can be whipped together in a manner of minutes. The chocolate cake is infused with a tasty mixture of melted chocolate and sweetened condensed milk and then topped with chocolate whipped cream and chocolate chips. For a moist, quick, and tasty chocolate cake, this is the recipe for you.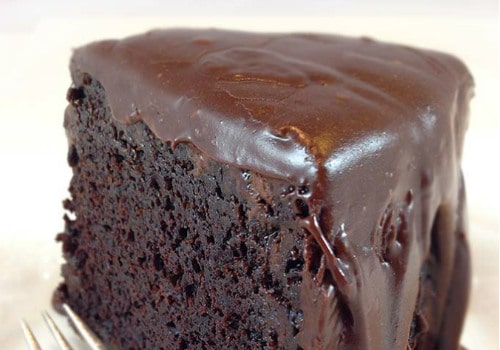 Decadent and delicious, this Brick Street Chocolate Cake has it all. Covered and filled in a pourable chocolate ganache, the cocoa-based ganache and cake are complemented with chocolate pudding and chocolate chips, ensuring that every chocolate base is covered.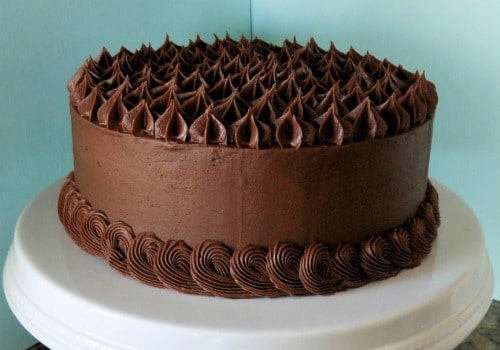 Dense, moist, and tasty, this is a perfect base chocolate cake that can be used for a variety of chocolate cake recipes. Buttermilk, strong black coffee, and instant espresso give this cake a subtle kick, making this the perfect cake for chocolate and coffee lovers alike.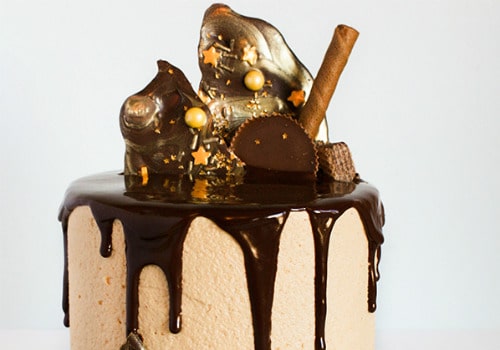 If you want a cake that looks as good as it tastes, this Drippy Ganache Cake is the cake for you. This cake decorating tutorial (complete with a link to the perfect chocolate cake) shows you how to make a phenomenal ganache drizzle, and how to decorate your cake with perfectly placed candies.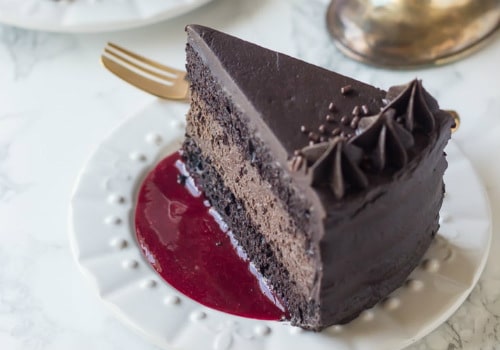 Part cheesecake, part chocolate cake, this moist chocolate cake pairs perfectly with a dark chocolate cheesecake covered in a fudgy buttercream. As an added bonus, a yummy raspberry sauce ties it all together. If you can't get enough of chocolate in all its forms, then this is the cake for you!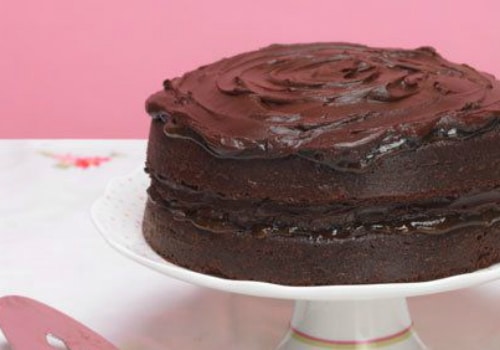 From the UK baking Master, Mary Berry, this chocolate cake is one for the ages. Rich and delicious, this chocolate cake calls for some unique ingredients including apricot jam, caster sugar, double cream, and Good Fairtrade chocolate.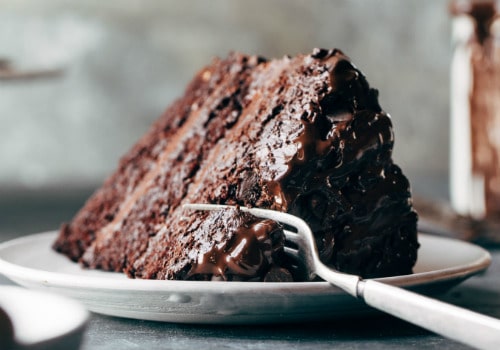 Thick, dark, and delicious, this chocolate cake is chocoholics dream come true. Whole milk yogurt and espresso powder give depth of flavor, while a cream cheese chocolate frosting studded with chocolate chips provide another layer of flavor. Moist and easy on the eyes, this is one chocolate cake you will turn to time and time again.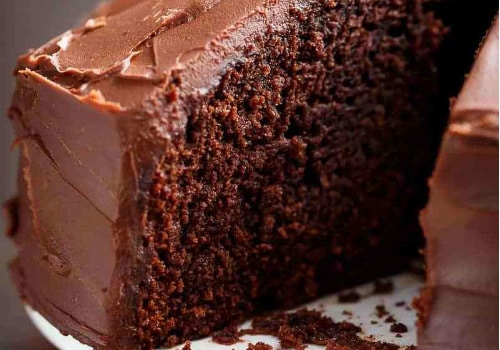 Rich and decadent, this chocolate cake is part brownie, part cake. Made in just one bowl and with a wooden spoon, this is an easy to make cake with not much cleanup. As a bonus, this chocolate cake is topped with a delicious ganache, covering all the chocolate bases.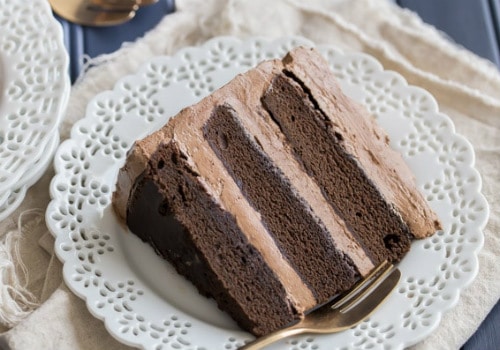 An excellent base chocolate recipe for lots of other chocolate cake combinations, this simple and easy chocolate cake is moist and tasty. With a thick and mousse-like batter texture, the cocoa in the batter shines strong, giving it a deep, rich flavor.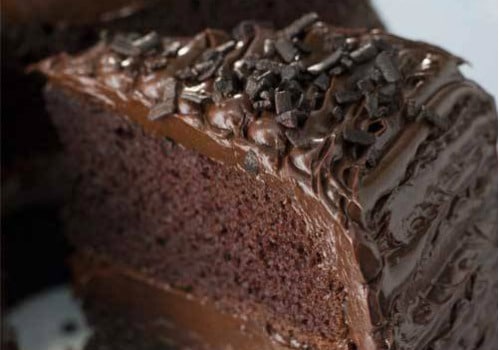 This is one cake that is so good; your guests may not believe you made it. Buttermilk gives the extra boost of flavor here, while the chocolate frosting is creamy and delicious. Give this recipe a try next time you have guests over.
Strawberries and chocolate – a classic combination, but this time in cake form. Chocolate cake, chocolate mousse, chocolate ganache, and fresh strawberries combine to make a cake that is as pretty to look at as it is to taste.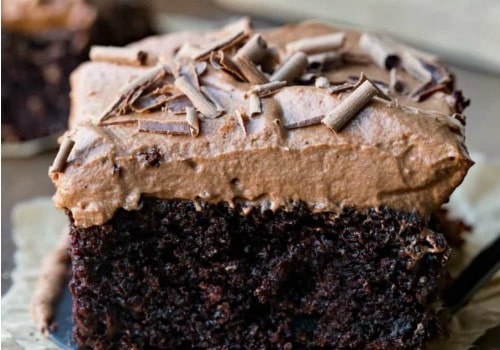 The best of both worlds, this chocolate mousse cake has a tasty chocolate cake base and a creamy chocolate mousse topper. If you are a fan of mousse cakes, this is one recipe that you have to try.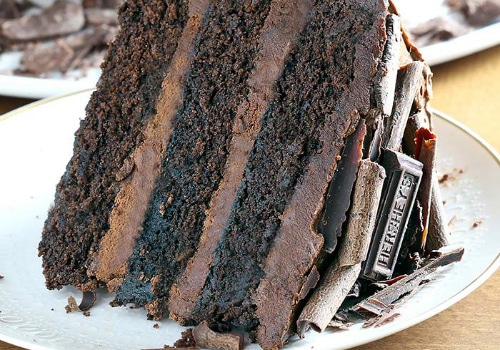 Dark chocolate lovers look no further – this is the perfect dark chocolate cake. Hershey's Special Dark cocoa powder is used, as well as hot, strong coffee, giving this cake a dark, rich flavor. Moist, rich, and decadent, this a cake that you will make year after year (or week after week!).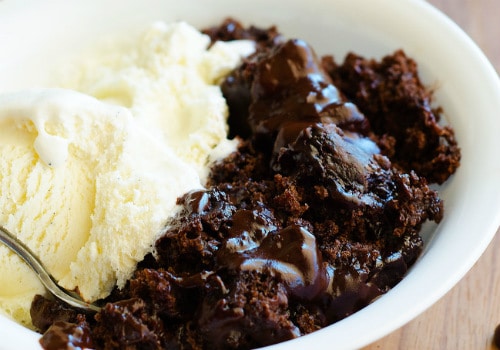 Simple yet delicious, this hot fudge pudding cake has a tasty warm fudge center. The chocolate flavor is strong and delicious, while the hidden fudge center is a pleasant surprise. As a bonus, this cake is ready (cook time included) in under 40 minutes.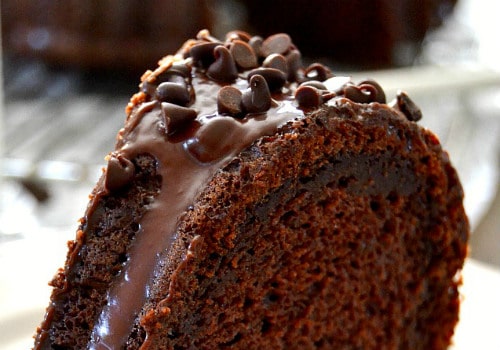 Moist, decadent, and rich, this chocolate bundt cake is the only type of bundt cake you will ever want to make. Semi-homemade (the base is a cake mix), extras like chocolate pudding, sour cream, and heavy cream are added, ensuring that you have a sinfully rich chocolate cake.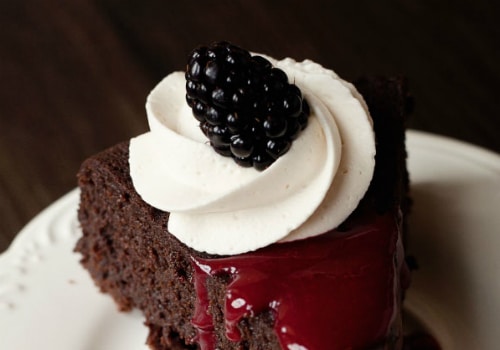 With a texture somewhere between a brownie and a custard, this flourless dark chocolate cake is a nice change of pace from more traditional chocolate cake recipes. Dense, rich, and creamy, a small piece (or a big piece!) will satisfy all of your chocolate cravings.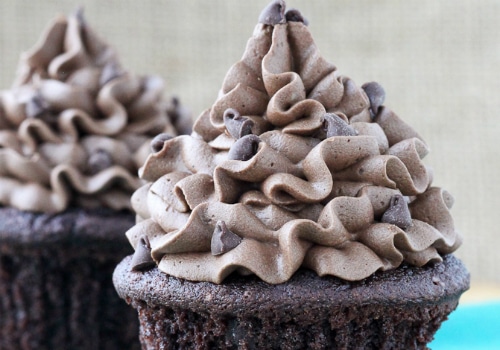 This moist chocolate cake is filled with chocolate ganache and topped with chocolate buttercream. Easy to make into cupcakes or a traditional cake based on your preference. This Death by Chocolate recipe is guaranteed to impress both your taste buds and your friends and family. Try using the chocolate buttercream with other desserts, as well – this light and airy buttercream is truly special.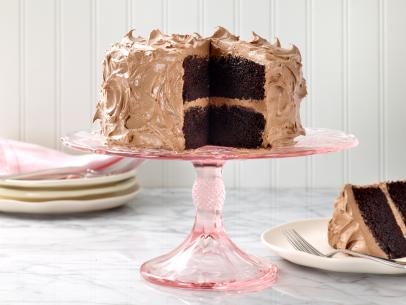 An Ina Garten recipe, this chocolate cake is moist, fluffy, and in classic Ina style – perfect. The addition of brewed coffee provides the Beatty's chocolate cake an additional layer of flavor and gives the cake the perfect amount of sweetness.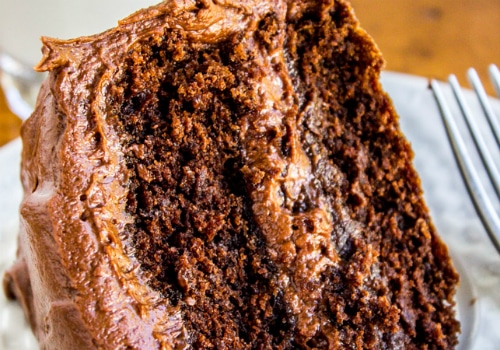 Modeled after the restaurant Magleby's chocolate cake. This Magleby's copycat chocolate cake recipe is a rich and dense chocolate cake that shares some similarities with a Texas sheet cake.  The cake's brownie-like texture also makes this recipe an excellent choice for the chocaholic who can't decide between brownies and cake.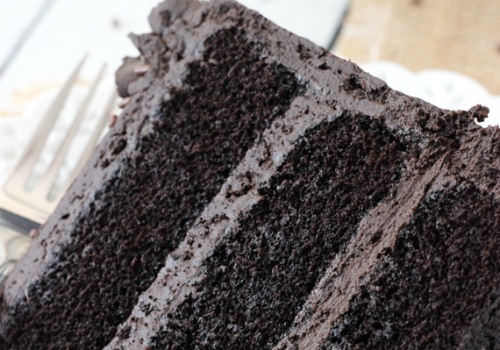 The name says it all – the best chocolate cake. This slow-bake cake bakes at 300 degrees and produces a moist and delicious chocolate cake. Dark chocolate cocoa is used in this recipe, ensuring that a rich chocolate flavor comes with every bite.
Best Chocolate Cake Recipes Conclusion
I am pretty sure that we had you at "chocolate," but to improve even on the simple greatness of chocolate, this list of the best chocolate cakes is a must for anyone that has a chocolate sweet tooth. And who says you have to wait till your birthday to eat cake?
We hope that this list helped you find your next chocolate cake recipe, or two! Let us know how your cake turned out in our comments below.
If you are in need of any of the baking items needed to bake one of these delicious chocolate cakes, make sure that you checkout our list of the best kitchen tools.