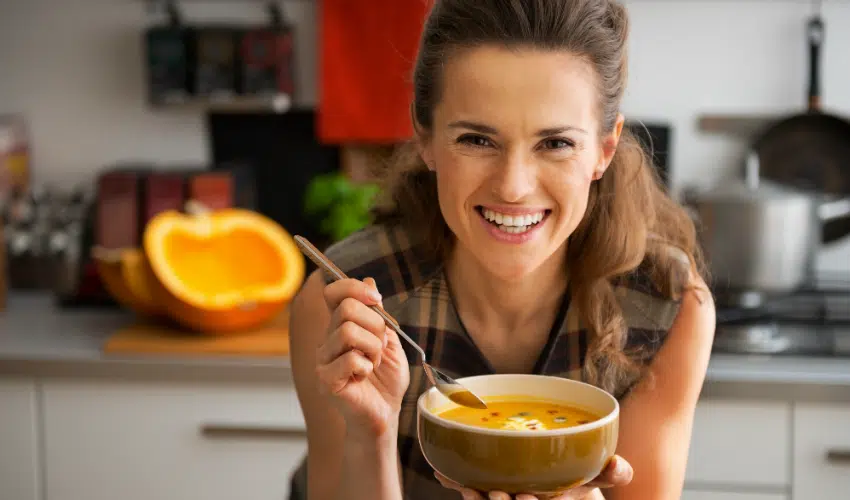 Nothing beats a good bowl of soup, especially on a cold, chilly night. In this list of the best soup recipes we have compiled ten different soup recipes that will leave you running for the kitchen. With everything from hearty to healthy, there is sure to be a soup on this list that speaks to you.
What are you waiting for? Start that batch of soup, and make plenty, because you will definitely want leftovers!
And for even more recipe help, check out our list of the best dessert recipes. Eating in has never been so fun!
List of the Best Soup Recipes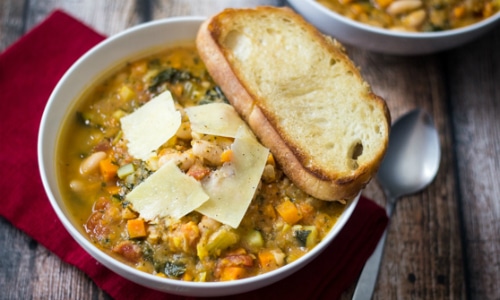 Tuscan Bean Soup 
With simple, filling ingredients, this Tuscan Bean Soup recipe is easy to make. For an added kick, serve with freshly grated cheese and some crusty bread. Try this soup next time you looking for a complete, hearty meal.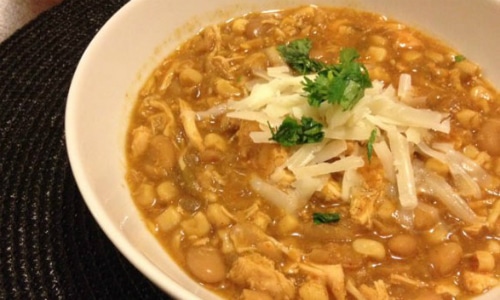 Crockpot White Chicken Chili 
A combination of three different white chicken chili recipes, this Crockpot White Chicken Chili recipe by 2 Cookin' Mamas is perfect for when you need dinner ready after you come home from work. If you love white chicken chili, you should definitely check this recipe out.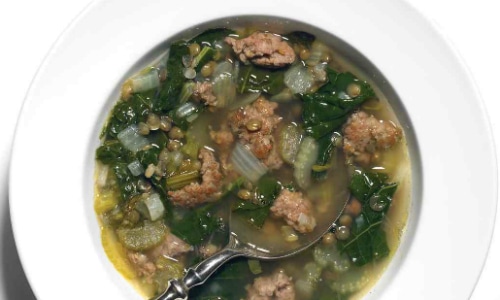 Sausage, Lentil, and Kale Soup 
Rustic, yet refined, this Sausage, Lentil, and Kale Soup recipe from Martha Stewart is both healthy and satisfying. Be sure to make extra – this soup goes quickly.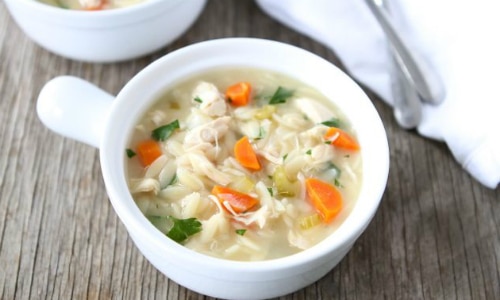 Lemon Chicken Orzo Soup 
Light and refreshing, this Lemon Chicken Orzo Soup is also comforting. The addition of lemon gives the soup an added zing, as well as providing cold fighting Vitamin C. If you enjoy citrus flavors, this soup is definitely worth a chance.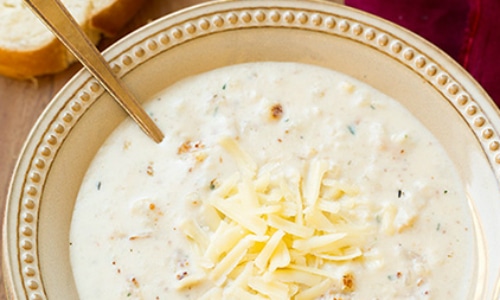 Roasted Cauliflower and Cheddar Soup 
Like broccoli and cheese soup, but creamier and better, this Roasted Cauliflower and Cheddar Soup is a fun take on a classic. And, roasting the cauliflower takes this soup to a whole new level. Who knew vegetables could taste this good?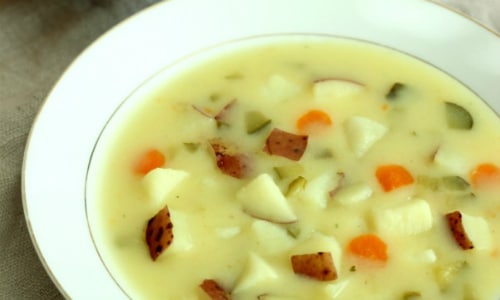 Dill Pickle Soup 
Pickle fanatics rejoice – this Dill Pickle Soup brings just the right balance between sour and savory. For something unique and memorable this soup definitely fits the bill. Try this soup next time you have guests over – it will really leave an impression.
Roasted Tomato Soup with Cheddar Dumplings 
Tomatoes and cheese are already great pairs, but in this Roasted Tomato Soup with Cheddar Dumplings recipe, both the tomato and the cheese are kicked up a notch. In place of traditional tomato soup and grilled cheese sandwiches why not try this recipe?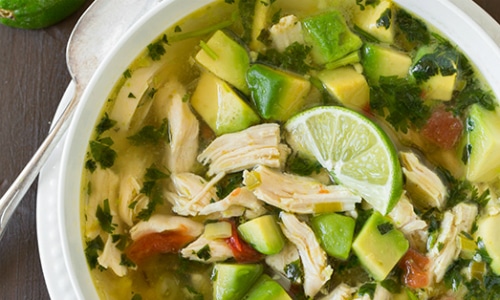 Chicken Avocado Lime Soup 
Light, refreshing, and healthy, this Chicken Avocado Lime Soup is a breeze to make. And if you need any more incentive to make this soup….come on, there are avocados in it!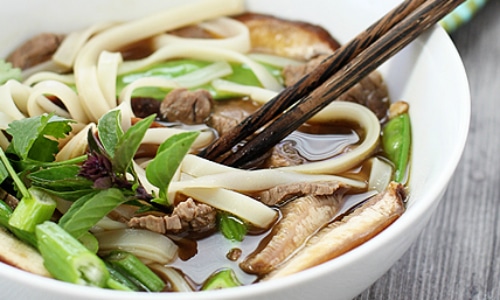 Rice Noodle Soup with Beef 
Full of flavorful herbs and spices, this Rice Noodle Soup with Beef is a Vietnamese inspired soup that can be prepared quickly. Try mixing up the veggies for a different experience each time you make it.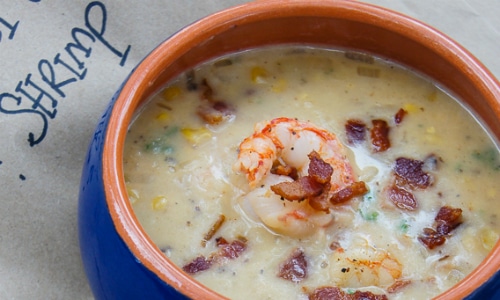 Sweet Corn and Shrimp Chowder 
If you are a fan of chowder this Sweet Corn and Shrimp Chowder recipe is not to be missed. Creamy and tasty, this soup also packs a bit of a punch with the addition of curry and cayenne pepper.
Best Soup Recipes Conclusion
Whether it is a rainy day that calls for a bowl of soup, or you are just in the mood, this list of the best soup recipes will not disappoint. So give one of these soups a try (or several of them), and then let us know how well it turned out in the comments below.