Best Basketball Coaching Websites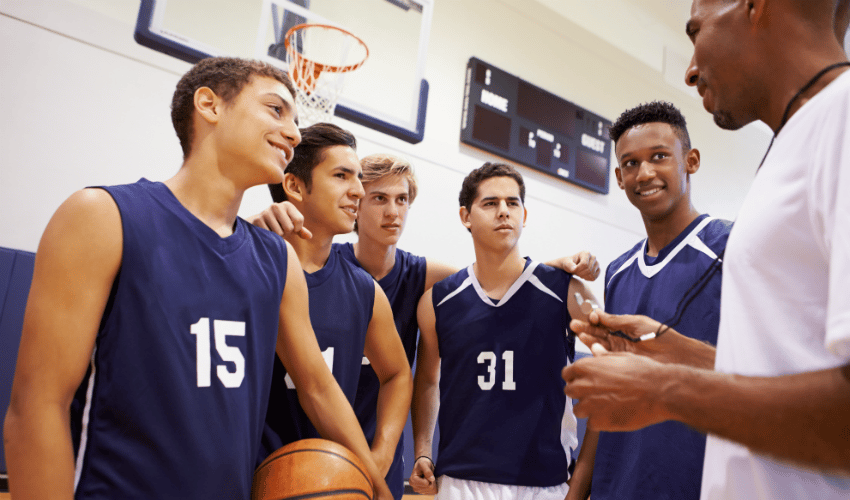 Whether you have just started coaching basketball or have been around the game for 20+ years, it is always important to be learning and growing. This means that you need to have great coaches and resources that you can be learning from. The internet age has made these resources more accessible than ever. At the same time though, it has become very hard to search through all of the different coaching sites out there to find the great resources and eliminate the not so good ones.
That is where we come into play. Our entire site is designed to help deliver you the best of the best lists and to save you time in all of your searches; compiling this list of the best basketball coaching websites was no different.
We realize that we may have left off a great resource. So if you have one that you think should be on the list, comment below and we will be sure to check it out! After checking out this list head over to our list of the best fitness websites to find a website that will help your team in the weight room as well.
List of the Best Basketball Coaching Websites

HoopsU.com
Hoops U was started in 1999 and has been providing resources for coaches ever since. They offer basketball coaching ides, quotes, x's and o's, and a lot more. HoopsU.com is run by Tony Alfonso who is the head strength and conditioning at Breck School in Minnesota. The site offers some free resources as well as a premium paid area.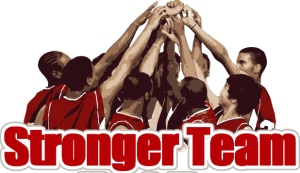 StrongerTeam.com
Stronger Team is geared toward the strength and conditioning side of basketball, and really focuses on developing athletically. It is run by renowned strength coach Alan Stein. Coach Stein has worked with multiple high level NBA players, and is also the head strength coach at DeMatha Catholic High School in Maryland. StrongerTeam.com is a great resource for coaches or players that are looking to improve athletically.

BasketballHQ.com
Basketball HQ is an online training resource that allows players, coaches, and parents to access expert training videos at any time. Most of their videos require a $10 monthly membership to view, but they do offer some free videos as well. They also offer a free 7 day trial. If you are a coach or player that is looking for some direction in the gym, BasketballHQ.com is a great option.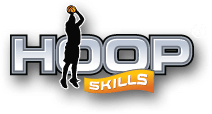 HoopSkills.com
Hoop Skills is a resource for coaches and players that offers both a free and paid section. There goal is to offer quality basketball content to coaches at all levels at a price which anyone can afford. Most of HoopSkills.com's content comes in written form, but they do offer some DVD's for purchase as well.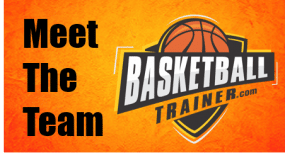 BasketballTrainer.com
If you are a player or parent that is in need of a quality trainer in your city, BasketballTrainer.com is for you. They will help set you up with a trainer that you can trust, and will help develop your game. It is also a great resource for trainers as well, because they are able to get connected and list their info as well.

Online-Basketball-Drills.com
Online Basketball Drills is geared for youth and high school coaches, and they do a great job of providing quality resources that cover basketball drills, plays, practice planning, and coaching strategy. So if you are a coach at the youth or high school level, Online-Basketball-Drills.com is a great resource that you need to check out.

MarkAdamsBasketball.com
Mark Adams Basketball features ex college basketball coach and current national skills instructor Mark Adams. Coach Adams was a part of the Syracuse staff under Jim Boeheim and he has over 20 years of college coaching experience. He now travels the country and runs clinics for different programs and cities. So if you are looking for some skill development, MarkAdamsBasketball.com is a great resource to check out.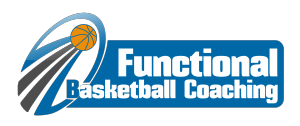 FunctionalBasketballCoaching.com
Functional Basketball Coaching was designed with all coaches in mind, and their goal is to provide content to all levels of coaches, regardless of what age or skill level they coach. They want to improve the coaching standards in the basketball community by providing quality resources to coaches. If you are a basketball coach, FunctionalBasketballCoaching.com may be a great resource for you.

CoachesClipboard.net
Coaches Clipboard is designed for youth to high school coaches and offers a lot of free resources as well as some paid resources as well. It offers basketball plays, defenses, player fundamentals, drills, and so much more. New content is added pretty frequently. The site is run by Dr. James Gels who has been a part of the basketball community for a long time. Checkout CoachesClipboard.net if you are a high school or youth basketball coach.

BreakthroughBasketball.com
Breakthrough Basketball is primarily geared toward coaches between the youth and high school levels, but they do also offer some more advanced coaching material. They also offer some player tips and resources as well. BreakthroughBasketball.com is a mix of free and paid resources, and they are worth checking out if you are interested in basketball.

HoopThoughts.blogspot.com
Hoop Thoughts is the only blog on this list, but it was too good to leave out. The blog is run by Texas A&M women's basketball coach Bob Starkey and it provides some great insights on the game, as well as a bunch of other quality tips and resources. If you are a coach at any level, the HoopThoughts.blogspot.com is a great resource to use.
Best Basketball Coaching Websites Conclusion
Whether you are a coach or just a fan of the game, this list of the best basketball coaching websites is for you. We would encourage you to checkout all of these websites and begin learning from the different great coaches that contribute to these sites.
Let us know in the comments which sites are your favorites or if you think we missed any great coaching sites that should be on this list.