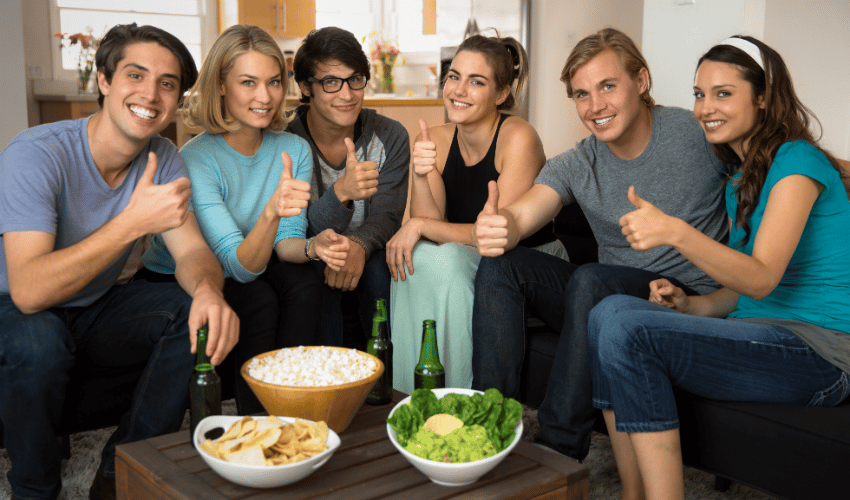 Whether it's for a meal, a party, or a snack, everyone loves a good appetizer. In this list of the best appetizers we have compiled ten tasty appetizers. From dips to finger foods, you are sure to find inspiration from this list for your next appetizer creation. And thankfully, most of the appetizers on this list are a breeze to make, ensuring that you spend less time in the kitchen and more time enjoying these delectable appetizers.
For even more cooking inspiration check out our list of the best grilling recipes and our best desserts list. You may never want to eat out again!
List of the Best Appetizers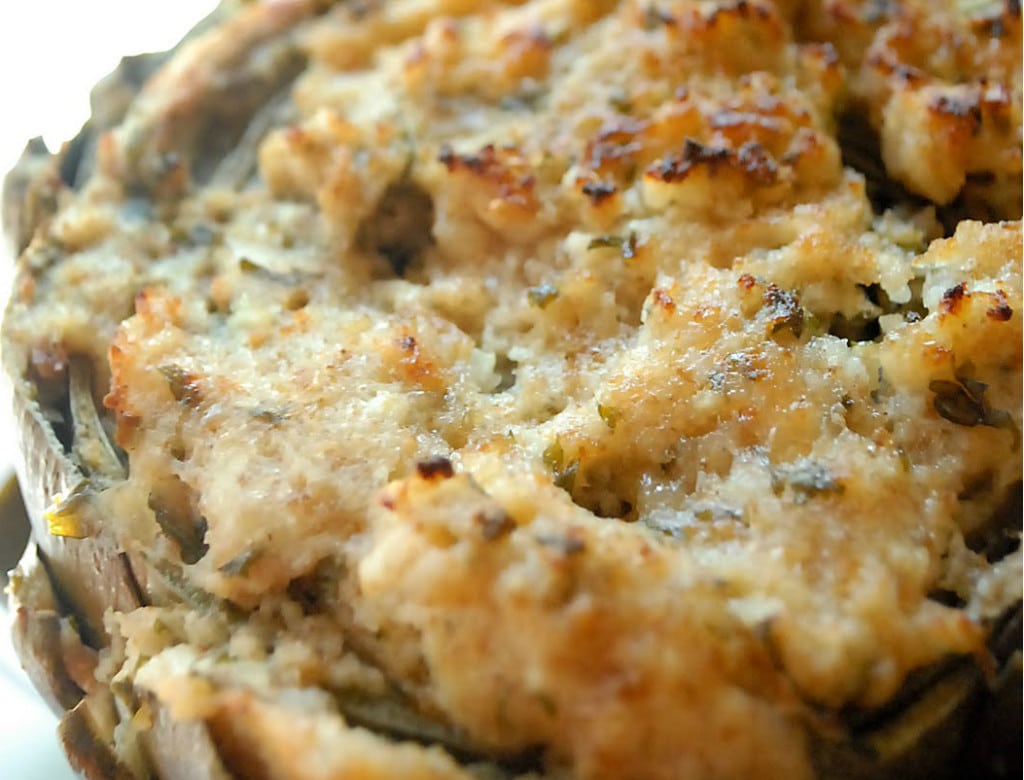 Stuffed Artichokes 
Stuffed with ricotta, garlic, and all sorts of other deliciousness, these Stuffed Artichokes are a fun and tasty appetizer. Serve these at your next dinner party and you are sure to receive rave reviews. As an added bonus, artichokes are packed full of nutrients.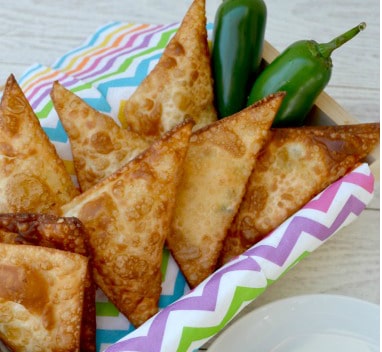 Jalapeno Popper Wontons 
With a filling that can be made ahead of time and a quick fry time, these Jalapeno Popper Wontons are a quick and easy appetizer. A great finger food, these poppers are perfect for parties and game days. If you enjoy a little spice, these Wontons are a perfect fit.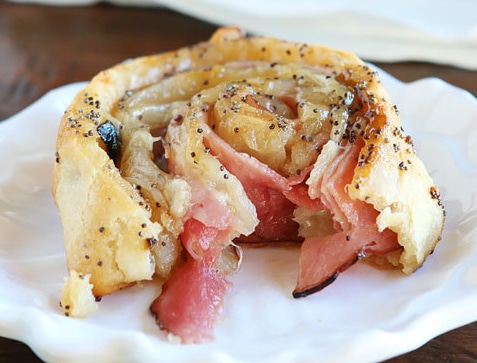 Hot Ham and Cheese Party Rolls
Perfect for sharing (or hoarding for yourself!), these Hot Ham and Cheese Party Rolls are delicious perfection. Honey Maple glazed ham and Swiss cheese are rolled up in pizza dough and then drizzled with a yummy brown sugar-poppy seed glaze before being cooked into a melty, yet crispy ensemble. Best of all, these sandwiches, complete with the glaze, can be assembled ahead of time and then baked later.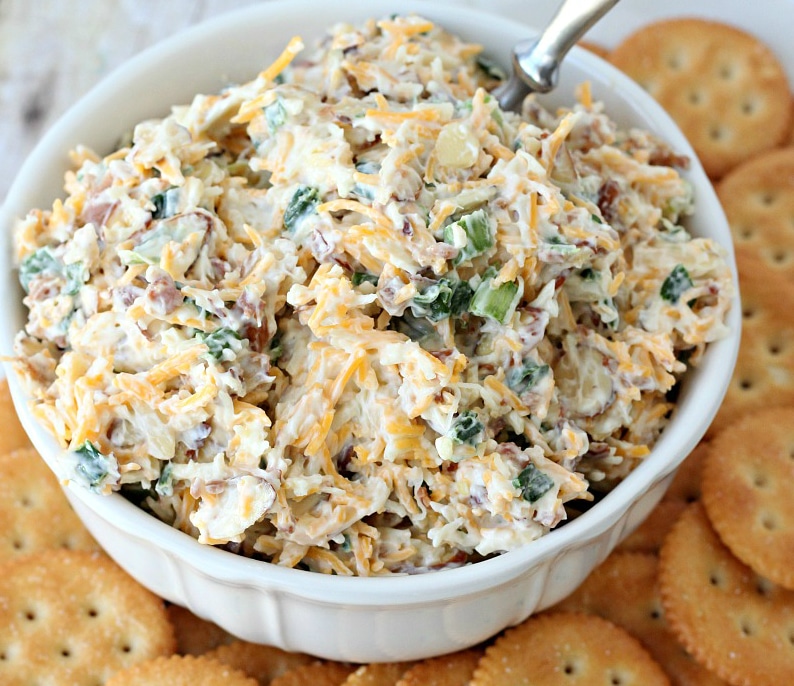 Neiman Marcus Dip
A delicious alternative to a traditional cheese dip, this Neiman Marcus dip will have your friends and family begging you for more. In this dip, the shredded cheese base is complimented with green onions, almonds, mayo, and bacon. After a quick refrigeration, this dip is ready to go – Ritz crackers or tortilla chips work well with this dip, but really almost any type of cracker/chip tastes delicious with the Neiman Marcus dip.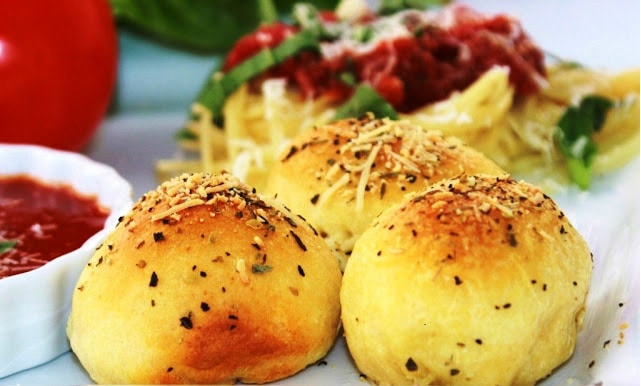 Meatball Stuffed Buns 
A spin on the traditional meatball, these Meatball Stuffed Buns are warm and filling. For down-home comfort these stuffed buns are a great choice. Trust us – your entire family will be thanking you for making these buns.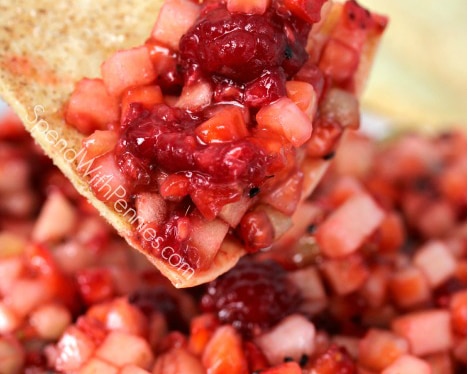 Fruit Salsa with Cinnamon Crisps 
If you are in search of a sweet appetizer, look no further than this Fruit Salsa with Cinnamon Crisps. Be sure to make plenty, because this appetizer is definitely addicting. Hey, at least there is fruit in it!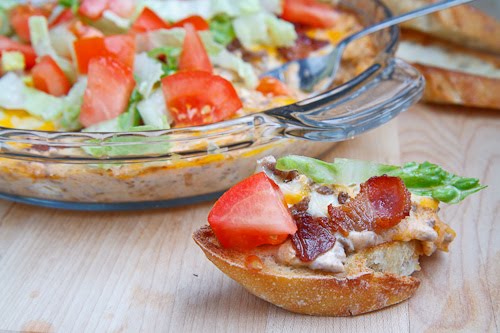 Bacon Double Cheeseburger Dip
Bacon and cheeseburgers are already a tried and true combo, and in this Bacon Double Cheeseburger Dip you can experience all the yummy goodness of a bacon cheeseburger, only in dip form! Perfect for chilly nights, this dip is a party favorite.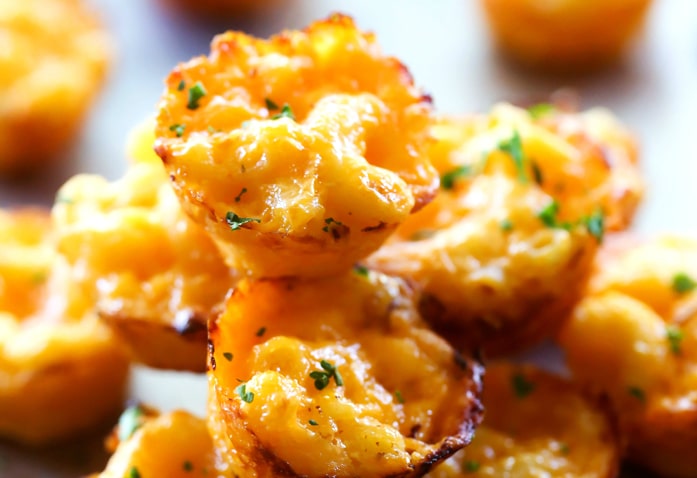 Homemade Mac and Cheese Bites 
A favorite with both kids and adults, these Homemade Mac and Cheese Bites are a great finger food to serve at parties. Easy to make, these bites are sure to be a hit. If you love mac and cheese, but want an easily served appetizer, you definitely need to try this recipe.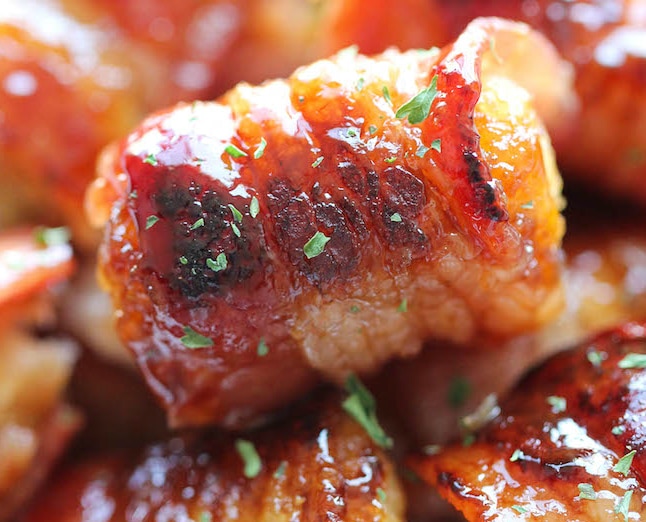 Bacon Wrapped Tater Tot Bombs 
These Bacon Wrapped Tater Tot Bombs taste just like they sound – bombs of deliciousness! Perfect for game days and other fun events, these bombs will not last long.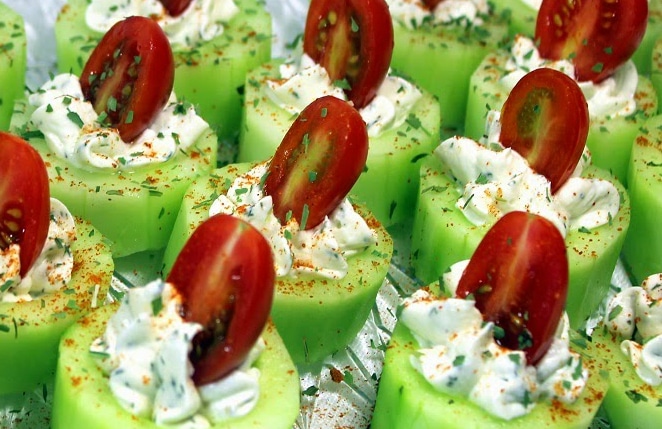 Cucumber Bites with Herb Cream Cheese 
Cost-effective, healthy, and delicious – what more could you want from these Cucumber Bites with Herb Cream Cheese? If you are serving a large crowd, these bites are a sure bet and they are relatively healthy to boot.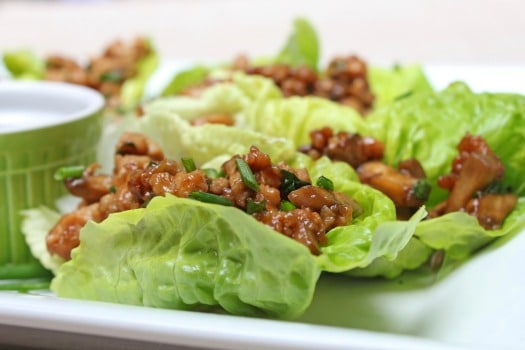 Chicken Lettuce Wraps 
A copycat recipe of PF Chang's lettuce wraps, this Chicken Lettuce Wraps recipe lets you enjoy all the tastiness of PF Chang's at home. Sweet and spicy, these wraps will satisfy even the pickiest of eaters. They also work well as a light meal, so if you want an easy dinner option, these wraps are a great choice.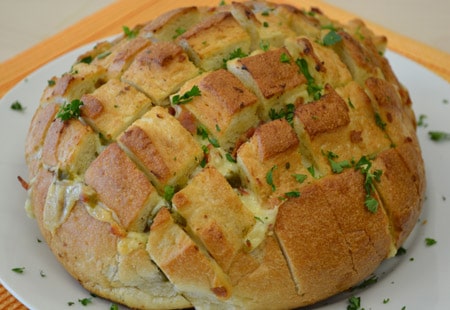 Pull Apart Party Loaf 
If you want to impress your guests or family serve this Pull Apart Party Loaf. Warm, gooey, and delicious, the ranch, butter, bacon, cheese, and jalapenos make this bread a standout appetizer.